EZ Street Sportsbook Bonus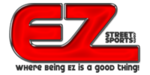 > Take me there!
EZ Street Sportsbook Bonus
Worth noting about EZStreet
Born in 2008
Based in Costa Rica
Shut Down in 2015
What happened to EZ Street?
Its site shut down on July 7, 2015 after numerous complaints from bettors about non-payment of winnings.
Sign up Now
What Happened To EZ Street?
Perhaps it was too good to be true. EZStreet drew a faithful following of a small but high-end group of bettors when it waded into the online sportsbook scene in 2008. EzStreet attracted baseball bettors baseball bettors by offering a dimeline. EZStreet looked to be a solid choice for horse bettors too as they offered a three per cent rebate on net losses, to be paid out once a month. Their VIP Lounge provided access to sports news, statistics and game broadcasts.
EZ Street Sports Review
Operating out of the hotbed of offshore gambling in San Jose, Costa Rica, EZStreetSports.com appeared to be an exciting new player on the worldwide Internet wagering scene when launched in 2008. An aggressive marketing campaign initially drew plenty of attention and buzz about the site. Even though EZStreet didn't offer a Poker Room, its easy sign up process and significiant bonus and promotion offers drew some big bettors over to EZStreet.
EzStreet rapidly evolved into one of the fastest growing sportsbooks. In 2011 it was voted the No. 1 player-friendly online sportsbook, racebook and casino by Game Plan Magazine. But as is sometimes the case with Johnny Come Lately types in the online sportsbook community, it was too good to be true.
Later in 2011, a casino player reported that EZStreet refused to pay him $46,000 in winnings. In later years, more EZStreet players came forward with similar non-payment stories. By July of 2015, EZStreet's site was shut down and the tiny, poorly-funded sportsbook was eradicated from the online sportsbook scene.
Our EZ Street Rating
Our EZ Street Sportsbook review provides a full explanation of our EZ Street Sports rating.