BetOnline Sportsbook Review
What's in it for you?
One of best North American sports books
Promptly posted morning lines
Dedicated 24/7 Customer Service Support
BetOnline ag is one of the most-used and trusted names in online betting. With a history dating as far back as 2007, BetOnline betting has not only seen the evolution of online gambling, it's been at the forefront of many of those same changes.
With a massive BetOnline sports and BetOnline casino offering, it can truly serve as a one-stop destination for bettors. Why jump between multiple betting sites when BetOnline has the full breadth of games available in one neat place?
It's also proven to be a very bettor-friendly site, thanks in large part to one of the best betting site offers available upon sign-up. Even after welcome, BetOnline rewards players that deposit money back into their account.
This honest and bias-free BetOnline review will give the full lowdown about using the betting site, including pros, cons, promotions, how to wager, and so much more! Buckle up because there's a ton to go over with BetOnline (hint: that's a good problem to have with any betting platform).
Our BetOnline rating
Bonuses

10/10

Deposit Methods

9.5/10

Payment Options

9/10

Betting Lines

9/10

Website Navigation

9.5/10

Casino Games

8.5/10
High Bonus Payouts
Multiple Payment Options
Promptly Posted Morning Lines
Customer service can be slow to respond
BetOnline Sign-Up Bonus
GIMME THIS BONUS! – Take advantage of the 50% Sign-Up Bonus reward up to $1,000 to wager in their world-class sportsbook today!
Sign Up & Bet Now
Is BetOnline Legit?
At the forefront of most bettors' mind is, naturally, security. "Is BetOnline safe" you may be thinking. Online betting isn't exactly the most regulated industry, and with that, a number of bad apples have cast a dark cloud over the whole field.
We can confidently say that BetOnline doesn't fall into that bad apple category, the opposite, actually. If all betting sites followed BetOnline's lead, this question about credibility wouldn't cloud every would-be bettor's decision-making process.
Not only is it secure, but it's also completely legal within the United States (except in the state of New Jersey). That's because BetOnline is operated off-shore— meaning standard US laws don't apply to it. Therefore, you can wager without any lingering worries about breaking the law and facing consequences.
The same goes for non-US bettors. It's one of the most accepted sites to wager on worldwide with restrictions coming from only a few dozen countries (Australia and France being notable examples).
As long as you're at least 18 years old, you're legally allowed to bet on BetOnline throughout most of the world. Now how simple and easy is that?
BetOnline Sportsbook & Casino
Like most betting sites, BetOnline is split into two sections — a sportsbook and a casino. Each has its own unique sign-up bonus.
In the BetOnline sportsbook, the platform will match first-time bettors up to 50% of their initial deposit. However, this match is capped at $1,000.
Its casino bonus is a lot heftier, though.
BetOnline will match a player's first deposit dollar-for-dollar for as much as $1,000. However, the difference is this bonus can re-used on the next two deposits as well. Between all three, you're looking at a possible $3,000 in free play to use on hundreds of casino games (slots, blackjack, baccarat, to name a few).
The bonus money offered by BetOnline outpaces many competitors.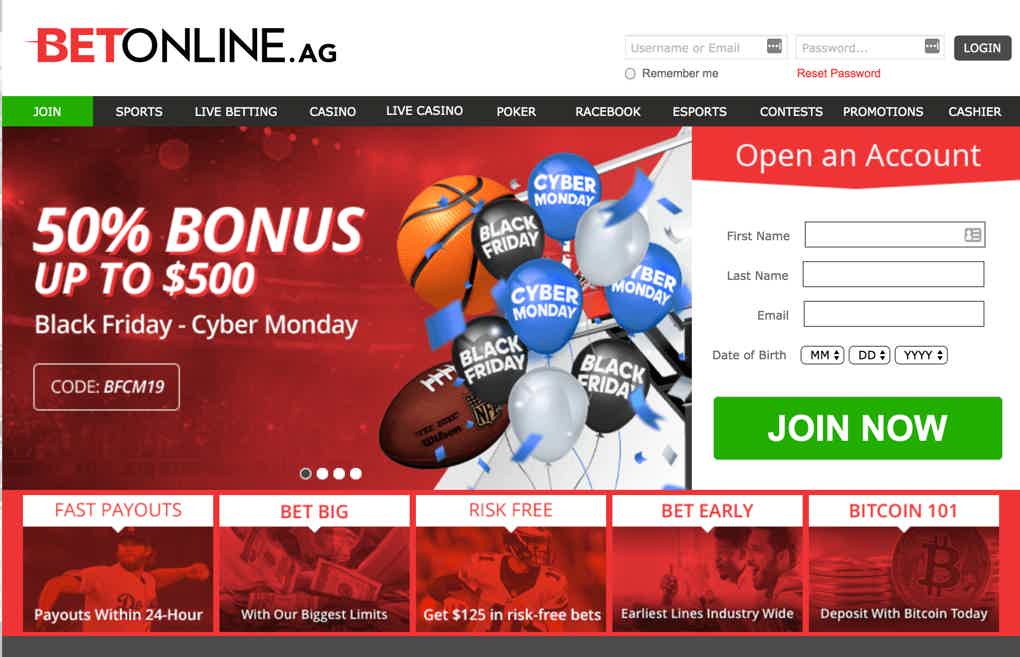 How To Withdraw Money From BetOnline?
BetOnline's withdrawal options for money is pretty extensive, certainly one of the best in the marketplace. Here's a full list of ways on how to cash out on BetOnline:
Cash Out With Cryptocurrency
Cryptocurrency is a digital currency that has many benefits over traditional money. Advantages include better privacy and security, quicker transfer times, cheaper transaction fees, among other things. Those benefits prove crypto isn't just a trend and instead, it's here for the long haul.
BetOnline fully supports crypto as a method to deposit money in and out of its site. But here's the thing, while BetOnline Bitcoin — the mother of all crypto — is starting to become commonplace at more and more online sportsbooks, BetOnline ups the ante by accepting lesser-known cryptos such as Ethereum, Litecoun, Dash, and Bitcoin Cash. Like we said, proving options is where BetOnline really excels over other sites.
Check By Courier
If digital money still isn't your thing, BetOnline offers more traditional payout methods, too. Chief among those is a paper-printed check that BetOnline will deliver straight to your physical mailbox.
We'd be amiss not to mention processing fees associated with this withdrawal method, though. If you're cashing out under $1,500, you'll be hit with a $50 charge (deducted from your account balance). Withdrawals over $1,500 come at a 3% fee.
No such fees exist when using cryptocurrency, by the way.
Money Transfer
BetOnline payout can also be wired to your personal bank account, whether it's domestic or international makes no difference.
However, there is a minimum and max amount of money with this method. Withdrawals are capped at $24,900, while $500 is the minimum.
Like check, processing fees apply here. It varies greatly depending on the amount of money being transferred, but it typically ranges between a $45 flat fee or 3% of the total.
Prepaid Card
The final withdrawal option is the credEcardplus payment card. The pre-paid card functions like a VISA card (and can be used at any location worldwide that supports VISA).
You can apply for the card right on BetOnline's website, which is free. However, re-loading it costs you $40 each time. The card can be activated online or via the card's customer service telephone line.
Payout limits also apply to credEcardplus. The minimum is $200 and the maximum is $3,000.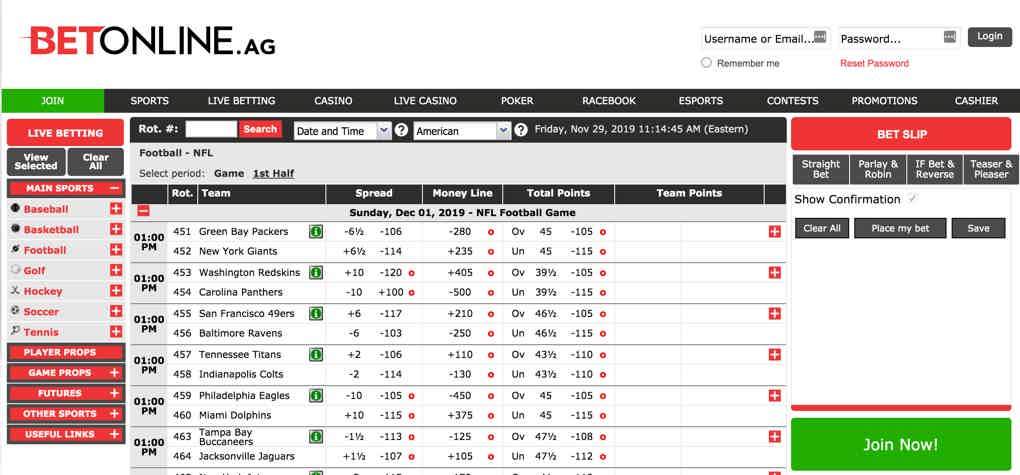 How Long Do BetOnline Payouts Take?
There's not one single answer to this common question. It varies depending on the BetOnline payout method selected.
Without a doubt, the quickest payout option available is cryptocurrency. Withdrawals are typically processed within an hour. Worst-case scenario (and this isn't the norm by any means) is a 48-hour time period to process.
Other methods aren't anywhere near as fast. Take check by courier for example. This can take as many as seven business days (thus, excluding the weekend) before reaching your house.
Making things more difficult is your required to show ID to collect funds via check. The information on the ID must match your BetOnline account to be approved.
Speaking of approvals, cashing out wire transfer must go through an internal review by BetOnline first. This review takes approximately three days. From there, wire transfer times largely depend on your bank. More times than not, it can be sent in under a week. But in extreme cases, it could reach as much as 15 business days.
How To Place A Bet On BetOnline?
Placing a bet is pretty intuitive on BetOnline. We'll break down just how easy it is:
For starters, you need to have a registered account. Signing up is pain-free and takes just minutes. Atop the homepage, you'll see an "open an account" feature that asks for basic information like name, email, and date of birth. Once you have this created, you can sign in anytime on the top right of your screen, where you'll find two boxes to type in your email and password credentials.
You'll see tabs atop the page for each of BetOnline's gambling sections — sportsbook, casino, poker room, live betting, and more. Click whichever game you're looking to wager on.
Say you're in the sportsbook, BetOnline has their bets sorted by sport on the left-hand side. Within those sport categories, you'll see it broken down by league as well. You can also filter by bet type — futures, player props, game props.
Once you've found your game or bet type, you'll be prompted to insert the amount you want to wager. They'll use the term "risk" for that. Automatically, it'll populate possible winnings from this risk amount.
Finally, hit the "place my bet" button and you're all set!
What about a BetOnline parlay? How to parlay on BetOnline is just as simple as a single-event wager.
BetOnline's bet slip is broken up into several sections — straight, parlay & robin, and teaser, to name a few. As you'd probably guess, select parlay and robin option. Make your bets and enter your wager. Possible winnings will be displayed as soon as you fill in the risk amount.
And that about covers it. Wagering is literally a few short clicks away at BetOnline.
It also helps BetOnline's bet list is almost all-encompassing. Inside the site, you'll find odds for every major American sports event, both in the pros and college. We'll cover a few of the big ones next: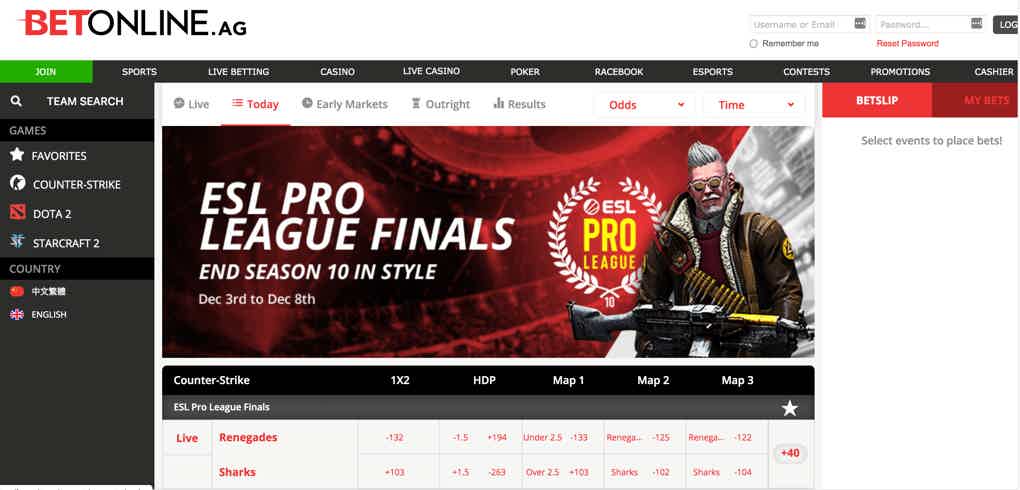 Betting NFL on BetOnline
No sport draws more betting action in America than football. BetOnline has the sport, both at the pro and NCAA college level, covered year-round.
Due to the popularity of the sport, many betting sites roll out special bonus offers at the start of football season in August and September to entice new bettors. Make sure to take advantage of these to really maximize winnings.
Betting NBA on BetOnline
Second to football in betting popularity is basketball. However, the big advantage NBA betting has over NFL betting is the number of games available. Whereas the NFL has a 16-game season and a single-elimination playoff system, the NBA plays 82 regular-season matchups and best-of-seven postseason series.
BetOnline has a bevy of NBA odds available almost year-round. The NBA's offseason, filled with superstars swapping teams, has become a drama in itself and future bets are available for where players will end up signing, too.
Betting Tennis on BetOnline
Tennis popularity with bettors isn't as consistent year-round as say NFL or NBA, but there are definitely peaks. Those spikes in attention are typically around Grand Slam tournaments — Australia Open, French Open, Wimbledon, and US Open betting.
BetOnline will really roll out the betting options for these big-time tournaments. On top of regular moneyline bets, you'll find an array of player props on the top players.
Betting MLB on BetOnline
America's pastime, baseball, remains a fixture in sports betting. Mostly because of the copious amount of games. If you thought NBA's season ran long, all 30 MLB teams play 162 regular-season games a year. No sporting league offers more opportunities to win than the MLB campaign.
It should be mentioned BetOnline also offers NCAA baseball betting, which really picks up come NCAA tournament time in June.
BetOnline Mobile
While BetOnline doesn't have a dedicated mobile app for iOS and Android devices, it really doesn't need one. Instead, it has a mobile-specific website that scales to the size of your device, whether on phone or tablet. Typing in the url into your mobile browser will automatically redirect you to its mobile counterpart.
The mobile website is a mirror image of the desktop experience. It also carries over the same exact functionalities so you're not missing out on anything.
Perhaps the biggest benefit of using BetOnline mobile is convenience. It's a whole lot easier to lug your phone inside a crowded bar or sporting game than your laptop (not to mention, you'll get less weird looks from people). Because let's face it, you can't always bet from your couch at home, especially when it comes to sports.
Having the mobile app comes especially handy when live betting. As you know, every tick of the clock matters when making in-play bets and placing a wager from your phone is typically quicker than a computer.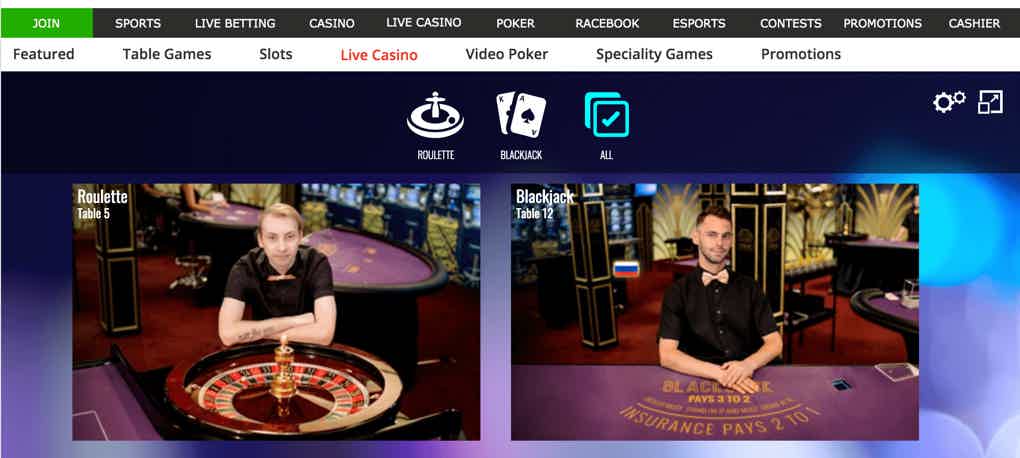 Reviews on BetOnline
There's a lot to like about BetOnline. We covered most of it, but here's a handy recap:
BetOnline free play — this site is begging new bettors to take their money. Seriously. Sports bettors can earn up to $1,000 in free money. For poker players, the riches can total $3,000. Both these promotions outpace many competitors.
Options — BetOnline must believe variety is the spice of life because bettors will love the abundance of options it has on every corner of the website.
First and foremost, there are hundreds of betting lines to choose from on any given day. Whatever the sport, whatever the bet type, BetOnline probably has odds for it. Moreover, the lines for such bets are competitively priced, too.
Second, ways to transfer money in and out of the platform are plentiful. Digital natives will love all the cryptocurrencies that are accepted on BetOnline, while traditional players can lean on tried-and-true methods such as check, wire transfer, or prepaid cards.
Lastly, it's just a trusted site. With more than a decade of experience, BetOnline has ebbed and flowed with online betting. As the industry continues to change at break-neck speed, our money is on BetOnline to evolve accordingly, if not ahead of it.
The only real knock we have on BetOnline is its subpar customer service. While the team is available 24 hours a day, seven days a week, it's not always the most-friendly service. Even then, resolutions on issues can drag on, which is a bad combo considering how impatient most bettors are.
Overall, BetOnline really goes toe to toe with many of the best sports betting sites around today. A long history of success suggests it'll be a leader in the industry for many more years to come.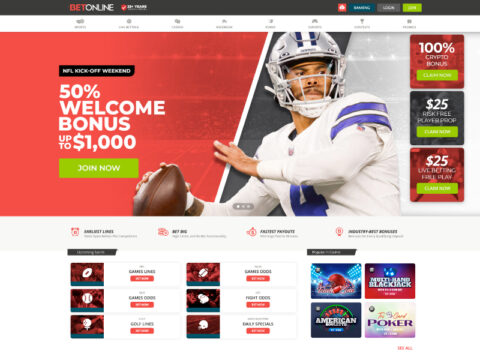 ---
Betonline Review FAQs
Is BetOnline legit?

Yes, you can absolutely trust this well-established online sportsbook.

When was BetOnline founded?

They were established in 2001 and are licensed in Panama.

How do I contact BetOnline customer service?

You can call them 1 (888) 426-3661 or contact them via live chat.

Does BetOnline process crypto withdrawals?

Yes, they do! You can expect your payout as quickly as one hour after requesting it.

How do I make a BetOnline account?

Click the link on this page, which will take you to the registration page, enter your personal info, and verify your identity!