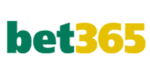 > Take me there!
Bet365 Bonus Code
Bet365 Sign Up Bonus
Bet365 isn't like any other sportsbook on the Internet today. That could either be good or bad, but in this case, it's definitely the former.
With unique Bet365 promo codes on parlay and early leads, the sportsbooks give bettors one advantage after another. While the bonuses might not be lucrative, they do increase player's odds at winning — which adds up to more money earned over the long haul. 
Bet365 bonus code are one of the best online sports betting bonuses around. This guide will give you a breakdown on each bet365 offer code — what they are, how they work, and how to redeem!
Bet365 Features
Great mobile wagering platform
Top sportsbook for soccer betting
Safe and secure account funding
First Deposit Bonus At Bet365
Open an account with bet365 today and claim your 100% Deposit Bonus. T&Cs apply.
Sign up Now
New Sign Ups Mean Big Bonuses at Bet365
In an online betting market flooded with one elaborate sportsbook sign up bonus after another, the Bet365 deposit offer is quick to the point: sign up, insert at least $10, and they will match every dollar deposited up to $200 — simple as that! 
Yes, Bet365 $200 sign up bonus is available to all Americans.
Bet365 new account bonus comes at a respectable 100-percent match. Admittedly, the max payout isn't as high as competitors, but with that, there are no crazy bet365 bonus wagering requirements to meet, either. None of the free play earned is withdrawable, however, returns won from those free credits are available to be cashed out — which is a rarity across the industry. 
The no-frills nature of the Bet365 new customer bonus is its endearing quality. What's gotten lost in today's crowded marketplace is the end-goal of these bonuses was always to allow users to "test drive" the betting platform. Bet365 offers new customers the ability to do just that with little risk on the player's end.  
Another differentiator for Bet365 is the bonus is redeemable anytime within 30 days of creating a new account. It's still a one-time deal, but it bucks the industry trend of allowing bonuses on first-time deposits only.
Mobile Matters For Bet365 and Bonuses Follow
On-the-go betting on mobile remains an industry-wide trend. Bet365 is not only riding that wave, but it's also one of the leaders of it.
You can live stream sporting events straight from Bet365. Streaming options aren't short, either, Bet365 proves feeds of European domestic leagues, big-name tennis tournaments, plus many more must-see games. This feature is ideal when you can't be on your desktop and need to follow along via mobile. 
We strongly advise you to sign-up for mobile notifications from Bet365. With these turned on, you'll be the first to know about new bonus offers and promotions!
Bet365 Has A Variety of Promotional Offers
Just about every sportsbook has the usual offers — sign-up welcome, reloaded, etc. But how many have early payout deals?
Not many, but Bet365 falls into that category. You might be wondering, "what the heck is an early payout bonus anyway?" Welp, it's one of the best insurance policies in all of sports betting today.
This Bet365 special offer works something like this: if the team you have money on takes a big lead, Bet365 will pay you out early — even if that team ends up blowing the lead and loses. This the type of deal that sounds too good to be true, but is completely legit.
Bet365 offers this deal on every major sporting league — NFL (on teams that go up by 17 points), NBA (teams ahead by 20 points), NHL (three-goal advantage), and soccer leagues (up by two goals). 
The bonus isn't just on single bets, either, it also applies to parlays. Teams that reach the lead threshold will be marked as a won bet automatically. 
With the unpredictable nature of sports, big leads will inevitably be lost. However, with the early payout bonus, that's a non-worry for bettors now. That, plus the fact that you can be paid even if a ticket loses, makes this bonus one of the best bang-for-your-buck deals in online sports betting.
Reap Rewards With In-Play Betting
Earlier we briefly touched on Bet365's commitment to mobile betting, but it is the sportsbook's in-play wagering feature where that commitment is really seen through.
If you're unfamiliar with in-play or live betting — both terms mean the same thing — it's a bet type that does exactly what it sounds like: allows you to wager in the midst of a matchup, rather than the usual pregame or halftime bets. Betting lines move by the minute (or even seconds) and you can freely get in on the action whenever you please. 
It's a feature that's on the rise at sportsbooks everywhere, but one where Bet365 has developed some area of expertise at, especially in soccer. It felt like an endless buffet of options when it came to live soccer wagering. Not only in the in-play lines available across so many leagues, but also in the betting options such as next goalscorer.
The live wagering system offered by Bet365 also has the option of cashing out bets before a result is final. Doing so will forfeit a portion of your winnings, but at least guarantees part of it. When we said Bet365 puts the odds in the player's favor, we weren't joking. 
Bet365 has been known to run exclusive bonus offers for its in-play system. Many times, these are sent directly to players inboxes so keep your eyes peeled.
Parlays Pay More at Bet365
The high-risk, high-reward nature is what attracts so many bettors to parlays. At Bet365, they actually up the reward factor, but not the risk.
Allow us to explain. With this promotion, Bet365 will pay you between 5 and 50 percent more if a parlay hits — the exact bonus amount is all dependent on the number of parlay selections. 
There's no catch to the bonus, either. Just parlay wager per usual, but in the event of a win, Bet365 will tack on the extra winnings automatically.
There are multiple options for the Bet365 parlay bonus. Currently, it's applicable on tennis, Euro basketball, and multi-sport parlay selections.