We knew it would come down to this, didn't we? CONCACAF still goes through its two powerhouse soccer teams, El Tri and the Red, White, and Blue. Though, neither performed all that well in its semi-finals matchup beforehand.
Mexico needed penalties to outlast Costa Rica after the two countries ended regulation nil-nil. The US, on the other hand, scored a goal in the 89th minute to power through Honduras 1-0.
Either way, a showdown is booked between the two countries on Sunday, June 6. Which side deserves your bet? Well, we're about to tell you.
USA vs. Mexico Recent History 
Once upon a time, playing the United States on their home soil was a house of horrors for Mexico. However, that's no longer the case. In the past five meetings inside US grounds between the two countries, Mexico has claimed four victories, while the US has proved victorious once. Worse, the matchups have largely been lopsided. In those five meetings, El Tri has outscored USA 9-4. 
Nonetheless, the US will be fielding a lineup composed of players predominantly from Europe's "big five" leagues. A number of them are fresh off winning hardware in their respective leagues — Christian Pulisic (won Champions League with Chelsea), Weston McKinnie (Coppa Italia with Juventus), Zack Steffen (EPL title with Man City), and plenty of others.  
Everyone seems to have theorized that the young-and-hungry Americans have a bright future. But is the future now? They've beat up on low-level countries as of late, but Mexico is the first major test of that theory. 
El Tri is currently ranked No. 11 in FIFA's World rankings — nine spots ahead of the Americans. Though, Mexico will be without arguably its best player, striker Raul Jimenez. Thus far, Mexico has failed to make up for Jimenez's offensive production, as seen in the goal-less semi-final effort. 
The attacking load will undoubtedly fall on winger Irving "Chucky" Lozano of Napoli club. He's played the hero role multiple times already for the Mexican side, first in the World Cup against Germany and most recently, scoring a brace against Iceland in a friendly only days ago. 
Mexico vs. USA Betting Picks
Both nations enter this matchup with more questions than answers about its backline. Mexico manager Tata Martino has constantly tinkered with his defensive lineup but still hasn't settled on the right group. The same goes for the Gregg Berhalter-coached USA.
While both countries kept a clean sheet in the semi-finals, we don't anticipate the same occurring in the championship. The so-so defenses could withstand the likes of Honduras and Costa Rica, but not each other, which feature a number of European standouts. For over/under bettors, we could see this game going over the 2.5 score mark. 
As for the match-winner, we can't help but think of timing. As we said earlier, the US, for all its talent, still hasn't put it all together quite yet. They haven't beaten a caliber team in a long time. It had its chance in a recent friendly against Switzerland but fell 2-1 instead. 
Mexico's sheer experience will prove to be the difference-maker in the Nations League title game. Now in year three under Martino, El Tri is really gelling. Plus, up and down its roster, it features veteran players that have beaten the USA on multiple occasions, including Irving, Hector Herrera, and Andres Guardado. 
Our final prediction is Mexico defeats USA by a 2-1 margin. If you're feeling extra risky, consider parlaying Mexico moneyline with the over on goals for a double-whammy payday.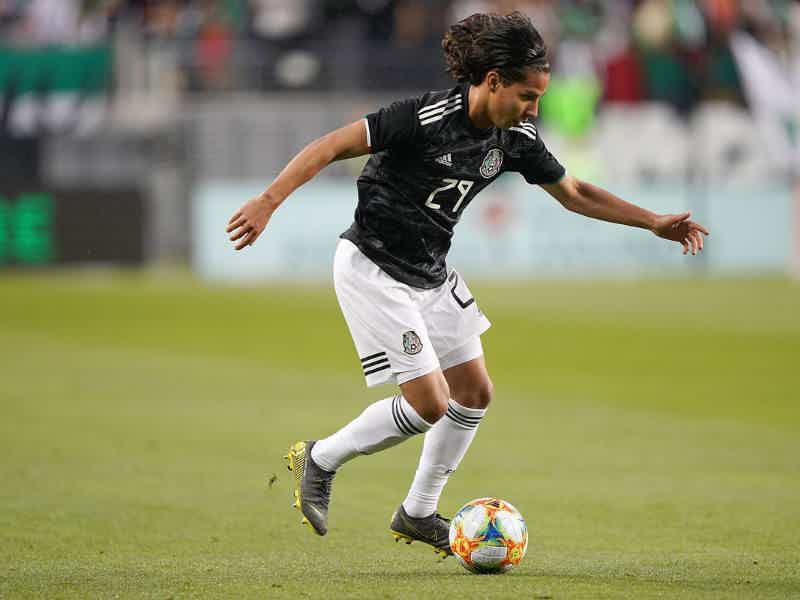 How To Watch Mexico vs. USA
For those that want to follow the US-Mexico action live, here are the full broadcasting details:
When: Sunday, June 6 (only three days after the semi-finals)
Where: Mile High Stadium in Denver, Colorado
Start time: 8 pm EST
What TV channel: CBS Sports Network, Paramount+ (streaming app), and Univision (Spanish broadcast)
Alright, you're up to speed on the CONCACAF Nations League finale. All that's left is to lock in a bet at one of the top-rated bookmakers listed in the table underneath. You'll find up-to-the-minute betting lines at any one of the sportsbooks.
For those unfamiliar with the betting sites, it takes only minutes to create an account and begin betting — whether that's on Mexico-USA or another sport. Even better, you stand to gain thousands of dollars in free play courtesy of a sign-up bonus. That sum can be wagered immediately on the USA vs. Mexico matchup in case you want to up your winnings in a hurry.
Full promotion details are covered in the table underneath. Any one of these bonuses is unlocked upon creating an account and depositing money into it. That's all it takes to become the beneficiary of free bonus money. What's not to like about that?