Let's start with the Paul-Woodley betting odds. Per online oddsmakers, Paul is a comfortable favorite to win outright:
Paul vs. Woodley Fight Preview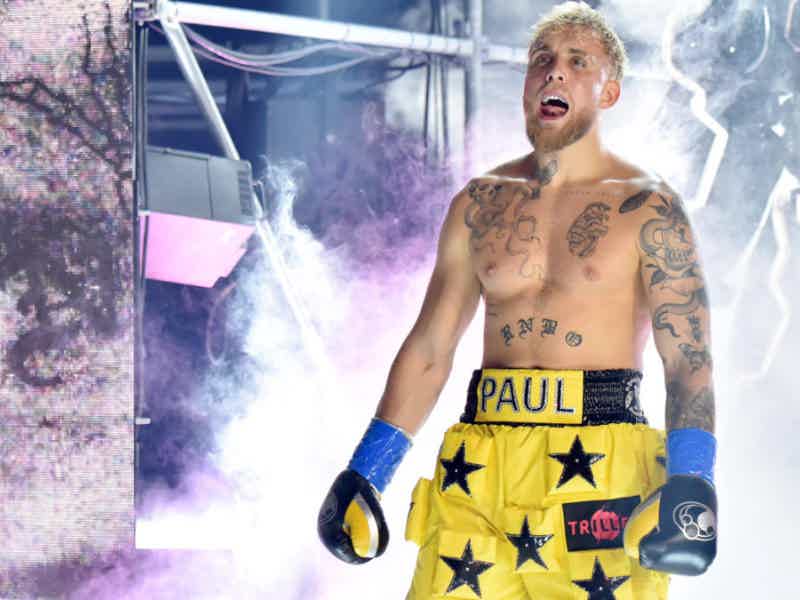 We're less than a month away from fight night, which goes down on Sunday, August 29. The boxing bout takes place in Paul's hometown of Cleveland, at the Rocket Mortgage FieldHouse. Odds moved even more toward Paul once the location was announced.
The hometown crowd was the latest in a string of decisions clearly in Paul's favor. Hear us out on this: the fight will be at 190 pounds. That's what Paul fought at when he first-round KO'd Woodley's good friend, Ben Askren. In contrast, Woodley's long-time UFC weight was at 170 pounds, so 20 less than what this will be contested as.
Paul has a clear size advantage over Woodley, not only in weight but height too. He stands six-foot-one to Woodley's five-foot-nine. Paul's reach is listed at 76 inches, while Woodley is at 74. 
You're likely aware that Paul is also younger than Woodley. Much younger, in fact. Paul is 15 years the junior of Woodley. But nothing we've said thus far — hometown, size, and age — is Paul's biggest upper hand over Woodley.
No, the biggest leg-up Paul has is this is a boxing match. Obvious enough, right? However, we sense most bettors don't grasp how seismic the difference is between boxing and mixed martial arts, Woodley's former profession. Yes, both involve fighting, but the similarities almost end there.
The footwork between MMA and boxing are polar opposites. And the head movements. And the size gloves. And the precision punching. And we could go on and on. Woodley, even with three months of training, has a steep challenge in preparing for an entirely different sport than he's accustomed to. 
Paul vs. Woodley Betting Pick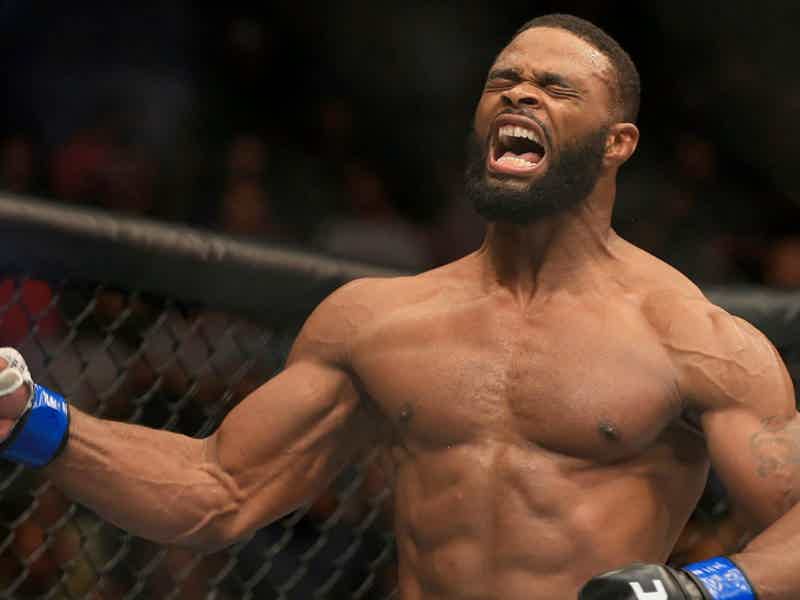 Ultimately, what we see being the biggest difference-maker in this bout is the experience. Paul has it, Woodley lacks it.
Yes, we know Woodley was an upper-echelon collegiate wrestler and UFC welterweight. At Missouri, he was a two-time All-American. In the UFC, he held the championship for almost three years, defeating greats like Robbie Lawlor (by knockout) and Stephen Thompson. But here's the thing: little of that past combat sport success matters in a boxing ring. 
While Woodley is an adequate striker — the most transferable MMA skill to boxing — it's not like that's his bread and butter. His power with tiny four-ounce UFC gloves won't carry over nearly as much with 10-ounce boxing gloves, which is what's contracted to wear against Paul. 
While we'd stop short of calling Paul a "professional" boxer, he has trained in the sport for more than three years now. With his sizable bankroll, you can guarantee he's surrounded himself with elite boxing coaches that, at a bare minimum, have taught him the fundamentals of the sport. Fundamentals that Woodley will lack. 
Paul is clearly following the Floyd Mayweather marketing playbook to the last detail. He's purposely vilified himself to draw an angry crowd that will pay top dollar to see him possibly get stomped. Paul is also picking fighters he knows he can beat to keep his record (currently 3-0) pristine. We see through it and that's why we're completely emotionless when we say Paul is beating Woodley in a boxing ring.  
Paul vs. Woodley Method Of Victory
For a fight with as much mainstream buzz as this one, you can guarantee the prop betting market will be crowded. A tried-and-true prop in combat sports is always the exact method of victory. There's a lot of money to be made if you can predict how the fight ends (knockout or decision) and if it does indeed get stopped early, in what round. 
Our money is on Paul to finish Woodley by knockout early on. The fight is expected to be contested at eight rounds, but we have a tough time imagining Woodley surviving past the fourth round. 
As we pointed out, Paul has tipped the entire scale in his favor. Woodley, perhaps because he's earning his biggest payday ever (more so than his former UFC titleholder days), has blindly followed along. Come August 29, Paul will exploit each of those aforementioned advantages to a KO victory, much to the chagrin of his "hate" base. If we had to pick what round — which is a crapshoot, by the way — we think it ends in round three with Paul's arm raised high. 
To lock in your Paul vs. Woodley bet, visit one of the online sportsbooks below. Not only can you find great betting prices on the matchup, but there are also promotional bonuses available. The table underneath has a small sample size of the deals currently there for the taking. 
As you can see, bonuses can reach as much as $2500 in free play when maxed out. That same free play can be wagered right back on Paul vs. Woodley betting too so in theory, you're gambling "on the house." Sounds like a win to us!