Another stacked UFC fight card is right around the corner, but what are the best bets for UFC 263? Welp, we have several in mind.
But before we dole out our betting advice, let's see how online bookies are pegging the night's top-three fights. As of May 16 (roughly a month before the actual event), here are the UFC 263 betting odds:
| Favorite | | | Underdog |
| --- | --- | --- | --- |
| Israel Adesanya | -250 | +210 | Marvin Vettori |
| Deiveson Figueiredo | -260 | +220 | Brandon Moreno |
| Leon Edwards | -350 | +450 | Nate Diaz |
As you can tell, the betting lines for the top fights are all heavily slanted one way. While odds could always change from now until fight night on June 12, bookmakers seem to think it'll be a predictable night. Are they on to something or have they overlooked a matchup? Let's find out!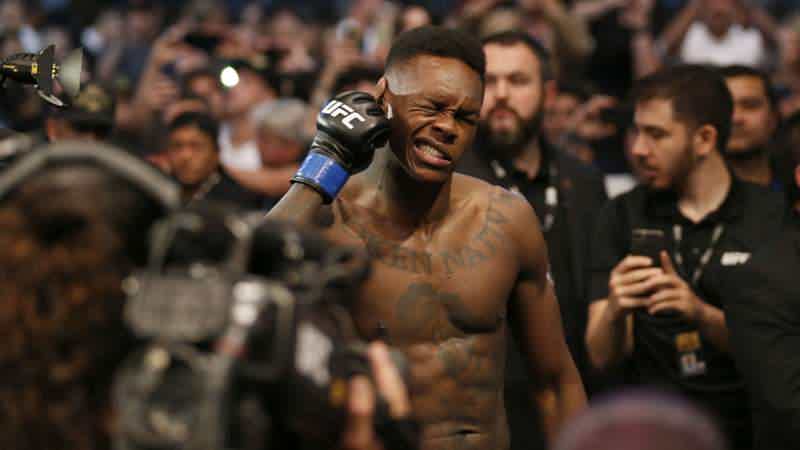 A Rematch Three Years In The Making
The last time Adesanya and Vetorri met in the octagon, both men were relatively unknowns in the UFC. The fight happened on a UFC on Fox undercard with little fanfare. Boy, how times have changed. The rematch will main event UFC 263 in front of a sold-out crowd at the Gila River Arena in Glendale, Arizona — just outside Phoenix.
Izzy took the first bout, winning a split decision on the scorecard. But both men have changed since then. Adesanya has become one of UFC's best, winning the middleweight belt along the way. Vettori, on the other hand, hasn't lost since, winning five straight fights and looking better each time out. 
The question on every bettor's mind heading into this one is, how will Adesanya rebound from his first-ever loss? "The Last Stylebender" moved up to light heavyweight and failed to take the championship from Jan Blachowicz. And heck, according to Vetorri himself, Adesanya was "useless on the floor" and "quit" in his failed weight-class jump. 
Vettori isn't wrong in saying Blachowicz proved Adesanya can be taken to the ground, where he's more beatable than standing up. But the thing is, we're not so confident he can replicate those takedowns against the reigning champion. Vettori doesn't have size quite like Blachowicz and well, this fight is back at middleweight, where Adesanya has hardly ever been challenged. 
More than anything else, we just don't think Vettori's quality of wins is all that impressive, certainly not compared to Adesanya. That's why we're of the belief Izzy once again comes out victorious in the rematch. 
Betting pick to make: Israel Adesanya
Settling The Score
The second title fight of the night, this one for the flyweight gold, is another rematch. Only this one didn't have a clear-cut winner because it ended in a draw only five months ago at UFC 256.
Despite that, the reigning title-holder Figueiredo is a sizable favorite, per the betting odds. Honestly, we think that's an oversight given how the first fight went down and Moreno at +220 is pure value.
For those that missed it, the first bout was an all-out war — a serious Fight of the Year contender. If not for a low blow by Figueiredo (which he has dinged a point for), the champion would've retained via split decision. 
But running it back a second time, we think Moreno can take the belt. He not only withstood a low blow, but numerous eye pokes from the champion, too. Moreno is as tough as it gets and shouldn't be anywhere near +220. If anything else, take Moreno from a betting value standpoint. 
Betting pick to make: Brandon Moreno
Does Diaz Have Anything Left In The Tank?
Diaz hasn't stepped into the octagon in 18 months. Back then, he was stopped for only the third time in his career after three rounds against Jorge Masvidal (it was a doctor's decision). Now 36 years old and with plenty of scar tissue, does Diaz still have 'it"?
Probably not. Even for a warrior like Diaz, in-ring damage eventually catches up to you. It appears to have for Diaz, whose attack-first style made him a fan favorite but likely worn him down. 
His opponent, Edwards, has quietly put together a nice resume of his own. Edwards is 18-3-1 and not even 30 years old. With the spotlight on him, he'll shine bright against Diaz.
It's worth mentioning this fight will be contested over five rounds — the first time ever for a non-championship or non-main event bout. We expect it to go the distance in case you need a prop bet. Washed up or not, Diaz isn't a guy that loses by KO routinely and we'd be shocked if it happened here.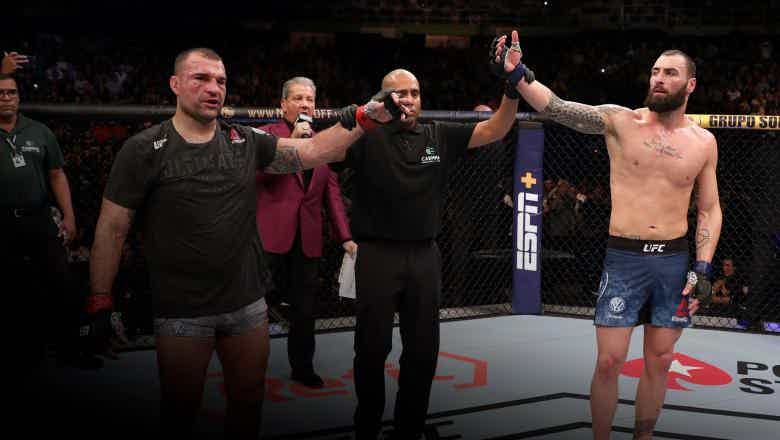 Betting pick to make: Leon Edwards
Of course, the UFC 263 card features more fights besides the three we just covered. If you're looking for betting odds on the remaining 12 fights, then visit one of the betting sites listed underneath. Not only that, but you'll also find props for the top fights.
We have one last piece of advice before we let you go: take advantage of big-money promotions offered by the sportsbooks below. That could come in the form of a sign-up bonus (for first-time bettors) or a reload bonus (for repeat players). With either one, you'll receive free play from the site, which matches part of your own deposit. 
The free play earned isn't chump change, either. Depending on how much you deposit, the bonus could reach thousands of dollars. Thousands — no string attached! That free money can be wagered right back on UFC 263 or a future event, it's up to you!