Day one of the postseason is October 6, while the World Series "plays ball" on October 26. In between now and then, futures on division winners, league champions, and individual awards will be decided. If you want to be on the winning side of those baseball bets, then you should consider heeding our advice below. Here are three futures bets we're backing right now:
Betting Pick — NL Cy Young Winner
A few months ago, Jacob deGrom had this bet in the bag. Then he got injured. And now, he's still injured and the award is a wide-open race again. At the moment, online sportsbooks are favoring the following pitchers to win it by season's end:
Wheeler's Cy Young fate likely depends on whether Philadelphia can overtake Atlanta for the NL East title. If they can't, they'll likely miss the postseason altogether. But if they can, Wheeler and the huge workload he's undertaken over the year will get a lion's share of the credit.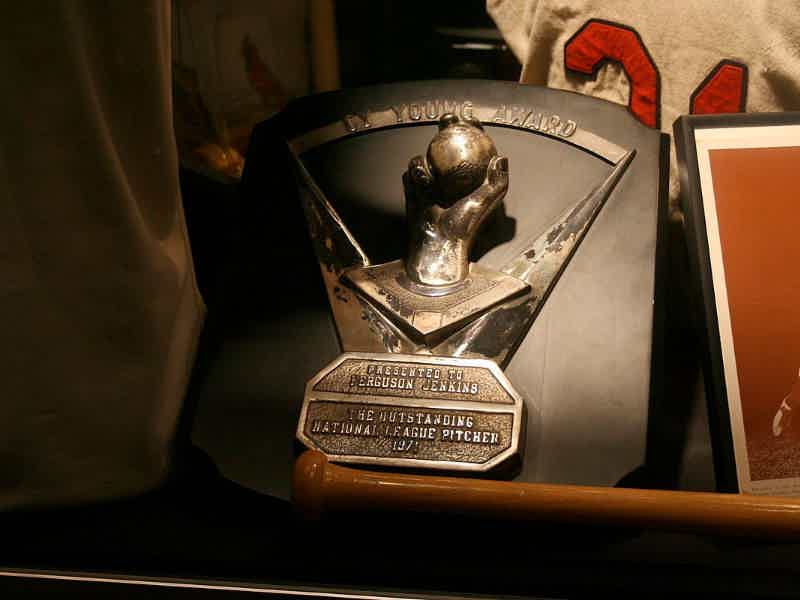 That's a little too risky for our liking given the Phillies' mediocre ways (they're only four games above .500 right now), therefore, we're picking Buehler of the Dodgers. Not only is he THE ace of a bonafide contending team, but Buehler's numbers are league-leading in several categories.
Buehler is number one in ERA (2.13), third in innings pitched (154.2), third in WHIP (.938), third in WAR (5.3), and ninth in strikeouts (162). We believe the 27-year-old righty can pad those numbers the remainder of the season and solidify himself as the Cy Young winner. 
Betting Pick — NL West Division Winner
Separation is starting to be created in baseball's most competitive division, the NL West. As of this writing, the Giants (76-42) are four full games ahead of the Dodgers (72-46) and 10 games up on the Padres (67-53). Yet, despite that sizable lead, they're barely -120 to win the division crown. We think that's a complete steal!
Look we get it, the Dodgers have won eight straight division titles dating back to 2013. They're the most talented team in baseball and with that, World Series favorites at most bookmakers. However, injuries and complacency have slowed their roll, in the regular season at least.
This division is the Giants to lose and we don't expect that to happen. They're hungrier than the Dodgers, are four games ahead of them, and are 5-2 head-to-head so far. Take the Giants before they run away with the title and their odds become less valuable. 
Betting Pick — AL Pennant
What's not to like about the Astros? Here's a team that's accustomed to deep playoff runs (they've played in the ALCS four years in a row). Here's a team with the second-best record in the AL (one less win than Tampa). That record has come even with A-players like Alex Bregman and Yuli Gurriel spending large amounts of time on the IR list.
But here's the kicker: the Astros have the best-run differential in the AL by a mile at +165. The next best? Toronto at +127. Houston can beat up on teams, especially with healthy versions of Bregman and Gurriel.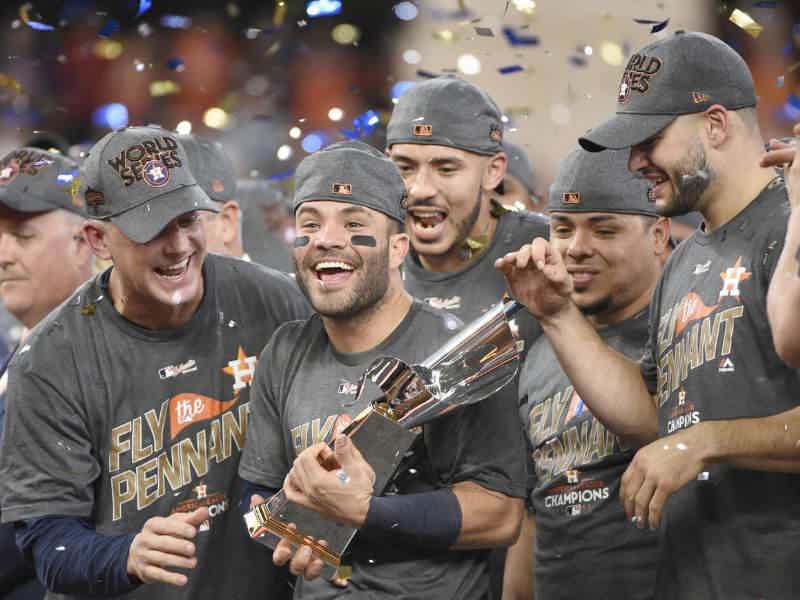 It's hard to find fault with this Astros team from a talent and experience standpoint, which makes them the best bet in the AL right now. Even if you hate them as a fan, swallow your pride and throw money their way. 
How To Bet On MLB In 2021?
While we're confident in the three aforementioned bets, there are plenty more futures available. For a complete list of MLB odds on these futures, just visit one of the betting sites listed underneath. These bookmakers have lines for every single individual award, division, and league title. 
But that's only the tip of the iceberg. You see, these online sportsbooks offer bettors something else beyond MLB betting lines. How does this sound: hundreds to thousands of dollars in free play? Good? We thought so! That sum of free money is available as a sign-up bonus. 
The bonus is available to any bettor gambling on the site for the first time. As the name hints, the bonus is unlocked upon completing the sign-up process, which can be done in a few short minutes. After that? The free play is all yours and can be spent as you'd like, whether that's on MLB futures or the soon-approaching NFL season. 
To claim your free play, just follow one of the links in the table below. As you can see, we've detailed what bonuses are currently available. Pick the deal that suits your best (based on the max bonus and match percentage) and get what you deserve — free money!