Only two races remain in the NASCAR regular season — FireKeepers Casino 400 (Michigan) and Coke Zero Sugar 400 (Daytona). Playoff positioning remains in the balance with both events, but we have our attention dead-locked to futures on the actual playoff winner.
Online sportsbooks soon will be as well. At the moment, betting odds for the Cup Series champion are down. However, we expect that to change soon (or by the time you read this). Anyway, expect all the usual racing contenders to be betting favorites. 
Let's not waste any time and get right into it. Here's what to expect come playoff time, plus how to bet on it!
How Do NASCAR Playoffs Work?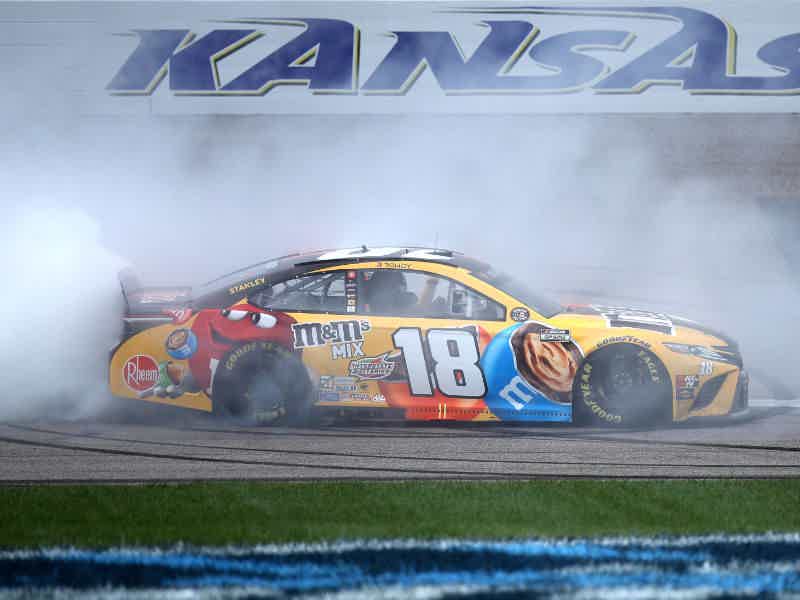 How a world champion is declared in NASCAR works differently than traditional sports like NFL or even Formula 1. Allow us to explain the "method to the madness" per se:
First thing is first, only 16 drivers qualify for the postseason. Any driver that wins the checkered flag during the regular season earns a postseason bid. In the event 17 or more different drivers earn a single-race victory, then the tiebreaker becomes the season-long points tally. 
Ten races make up the playoff schedule, which is broken up into four tiers — round of 16 (three races), 12 (three events again), 8 (three more competitions), and 4 (only one race). As implied by the number, drivers are eliminated during each stage. 
What determines these eliminations, you ask? Simple enough: the points tally based on playoff race results. The bottom-four drivers are eliminated at the conclusion of each round. Akin to the regular season, individual race winners automatically qualify for the next stage.   
Once the field is whittled down to the final four, it becomes a winner-take-all affair. In that championship race — which goes down in Phoenix this year — whoever finishes first becomes Cup Series champion. And that's the NASCAR playoff structure boiled down to its simplest form.
2021 Cup Series Betting Pick — Kyle Larson
With 24 Cup Series in the books, no single driver has shined more in 2021 than Larson. He's earned 953 points with five first-place finishes. At last, after trailing Denny Hamlin most of the year for the top standing spot, Larson is now in sole possession of first (Hamlin is 22 points behind him).
No other driver is even near Larson or Hamlin's level. Third place, held by Kyle Busch, is barely at 796 points (or 157 points less than Larson to be exact). So while Larson and Hamlin have been a cut above the rest all season long, Larson is a much better bet than Hamlin.
Why? Welp, because Hamlin has zero wins this year. Zero! Remember earlier when we explained how critical wins are in the NASCAR playoffs? Well, they are, and given that, Larson just evokes more confidence than the winless Hamlin. 
2021 Cup Series Betting Pick — Martin Truex Jr.
In recent memory, no NASCAR driver has continually come up big in the playoffs more than Truex Jr. Here's where he's finished the season each of the past four years: first, second, second again, and seventh. As a bettor, you should really value that "clutch" factor, which Truex Jr. has an abundance of.
Plus, he's put together a solid 2021 campaign. Maybe not at Larson's level, but right in the mix. Truex Jr.'s three wins this year are tied for second-most in the circuit.
Truex Jr. is the perfect complimentary bet to go alongside Larson. With wagers on both, you have your money on two drivers that have a "killer instinct" to them, both during the regular season and recent playoffs. 
How To Watch The 2021 NASCAR Playoffs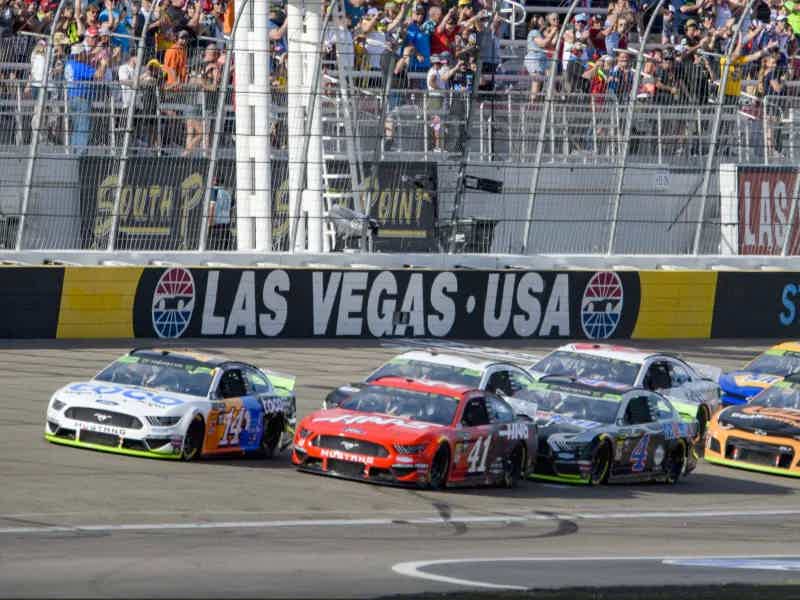 NBC will be the exclusive home for the NASCAR postseason. No longer sharing the broadcast duties with FOX, all 10 events will air either on NBC or its NBC Sports Network. 
The first playoff matchup is in Darlington come September 5. From there on, there's a race every Sunday until the final title race on November 7. Start time varies from race to race, but typically between 2 and 7:30 pm EST. 
How To Bet The 2021 NASCAR Playoffs
Those looking for a one-stop-shop for NASCAR playoff betting, then feast your eyes on the table underneath. The bookmakers listed here are leaders in offering NASCAR odds — both in prices and variety. At these betting sites, you'll get can't-beat lines on every single playoff race, plus futures like the ones we just covered. 
Of course, the NASCAR postseason is a marathon, not a sprint. That goes for competing drivers and bettors alike. Gamblers looking to capitalize on the 10-race playoff could benefit from a large bankroll to fund their multitude of bets. Thankfully, that's easy thanks to sign-up bonuses offered at these betting sites.
With these bonuses, bettors could earn hundreds to thousands of dollars in free play by just creating a new account with the bookmakers. Current sign-up offers are detailed in the table below. To get your free cash, just hit the "play now" button to begin the bonus process.