After the most irregular season to date, the NHL playoff picture is finally crystalizing. Who are the 2021 Stanley Cup futures picks to make?
Welp, the online bookies sure have an idea. They've already released futures betting odds and here are the teams they've earmarked as the favorites to win the championship (as of May 13):
| NHL Team | |
| --- | --- |
| Colorado Avalanche | +450 |
| Las Vegas Golden Knights | +550 |
| Tampa Bay Lightning | +650 |
| Toronto Maple Leafs | +650 |
| Carolina Hurricanes | +650 |
| Washington Capitals | +1000 |
With the playoffs getting underway on Saturday, May 15, now would be a good time to lock in a few different bets. Yes, few — you almost HAVE to spread the wealth in NHL. As we said, postseason hockey is notoriously unpredictable and you should always hedge yourself against an all-too-common upset. With that in mind, we have a few bet-worthy teams top of mind:
Las Vegas Golden Knights (+550) 
Vegas is once again the first seed of the Western Conference, the third time in the four years of the franchise's existence. They're constantly in the thick of it, but haven't quite reached the mountaintop yet. 
But here's why we think Las Vegas can finally get "over the hump" this time around: goaltending. Stanley Cups are won and lost by the player protecting the net and the Golden Knights just so happen to have not only one but two stand-out goalies guarding the posts.
The goaltending tandem of Marc-Andre Fleury and Robin Lehner has a save percentage slightly north of .922 this season — which puts them best across the league. However, we do expect Vegas to lean on Fluery more come playoff time since he has the big-game experience (three Cup finals and the Olympics) few other goalies have.
If a Hall of Fame-level goalie wasn't enough reason to wager with the Knights, here's one more — they also possess a top-five offense. Heck, Vegas is one of only two teams that rank top-five in both offense and defense (the other is division foe, Colorado). 
The Avalanche, while not a bad bet by any means, lacks the playoff experience of the Golden Knights. It's a dealbreaker for us and why our money feels safer in Vegas' hands.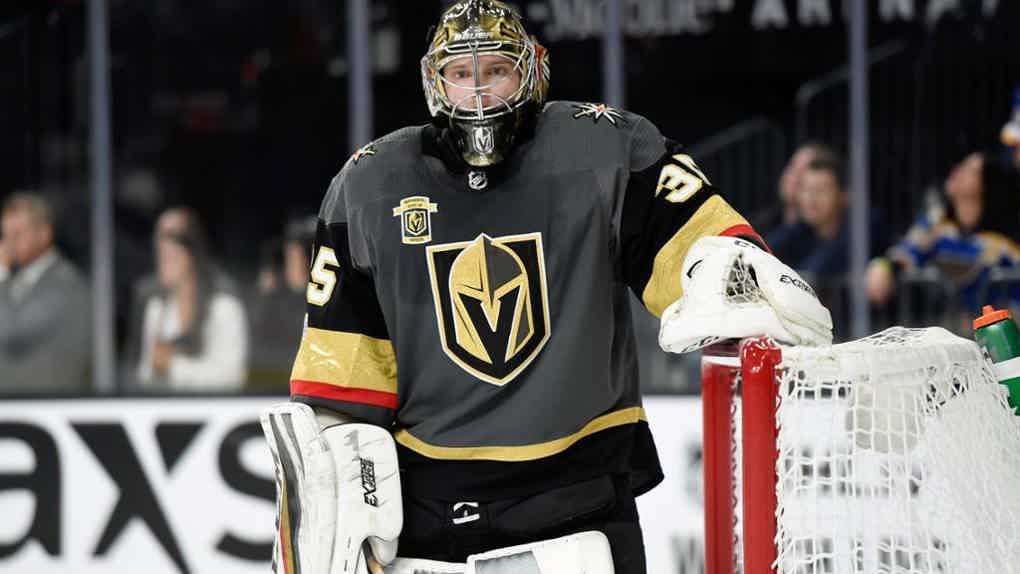 Betting pick to make: Las Vegas
Toronto Maple Leafs (+650)
We don't need to remind you that Toronto is the league's most underachieving franchise of the last fifty years. One of the "Original Six" teams of the league, they've been without a Stanley Cup title since 1967. That's a championship drought now stretching 54 years! It's this history of choking why most bettors avoid the Leafs like the plague come playoff time. 
But as we keep alluding to, unexpected things happen in the NHL postseason pretty regularly. And at this point, wouldn't the Stanley Cup trophy finally returning to Toronto be the most unexpected outcome that could unfold? You betcha and it's exactly why we think this is worth a prayer bet. For once, maybe the league's wackiness factor could help you win a wager.
But to be fair, this Leafs team can hang on the ice. They outright won the first-ever all-Canada division in the North. It's this same division they'll face in the first two rounds — which should be the easiest path to the conference finals out of any NHL team. It really feels like the stars are aligning in Toronto's favor for once.
Betting pick to make: Toronto
Boston Bruins (+1200)
The Bruins are what you call a "longshot" to hoist the Cup. But after already giving you two favorites to bet on, we felt we needed a dark horse to round out your futures picks. Welp, Boston is that team. 
They'll face the Capitals in the first round with the defending champs, the Lightning, possibly on tap for round two if they can survive. That's a tough stretch ahead — the complete opposite of the aforementioned Leafs.
But if there's a team that can survive that murder's row of a slate, it's Boston. Thanks to savvy trade deadline moves, the Bruins are deep, especially up front. They can realistically roll out multiple different forward lines to keep opponents on their toes, which we're betting on that they in-fact do and make a deep postseason run with.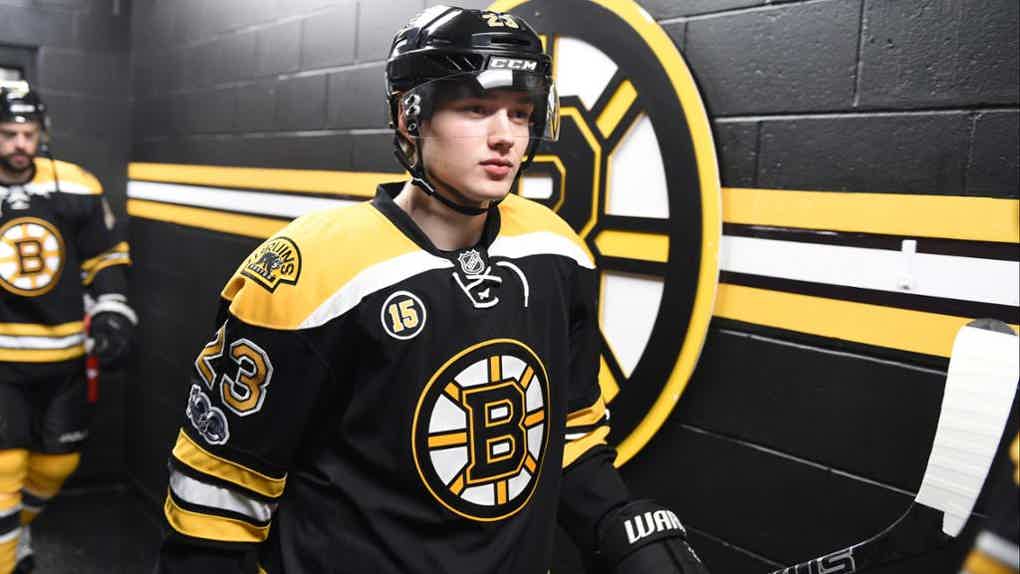 Betting pick to make: Boston
Those are our free NHL Stanley Cup picks! What do you say — yay or nay? No matter what you decide, the below bookmakers will have you covered for all things NHL playoff betting. Every game, every series, it's all bettable at one of the listed sites underneath. 
Futures odds for the NHL Cup will swing wildly from here on out. With every playoff result, bookmakers will adjust their betting lines. Regardless, any one of the bookmakers below will have up-to-date odds for you to get action on. 
One more thing if you've never gambled on these sites before: you could reap a sign-up bonus worth thousands of dollars in free play right now! All that's separating you from that big-money prize is creating an account at one of these sportsbooks and funding it with your own money — a two-step process that takes minutes! What are you waiting for, huh? Full bonus details are highlighted in the table below.