Our tennis picks are reserved for the singles tourney only — not doubles. There's a ton to get to so let's jump right into our predictions: 
US Open Betting Pick — Men's Singles
Among the online bookies, there's a clear runaway favorite to win the bracket — and it's no surprise who. Here are where the odds currently stand:
Betting frontrunner Djokovic is in hot pursuit of history in New York. He's already won the Australian Open, the French Open, and Wimbledon before this, one more win at the US Open would mean he'd be the first male player to sweep the Grand Slam in 52 years (Rod Laver last pulled off the feat). Djokovic already has 20 major wins to his name, but another one here would be extra special for his legacy.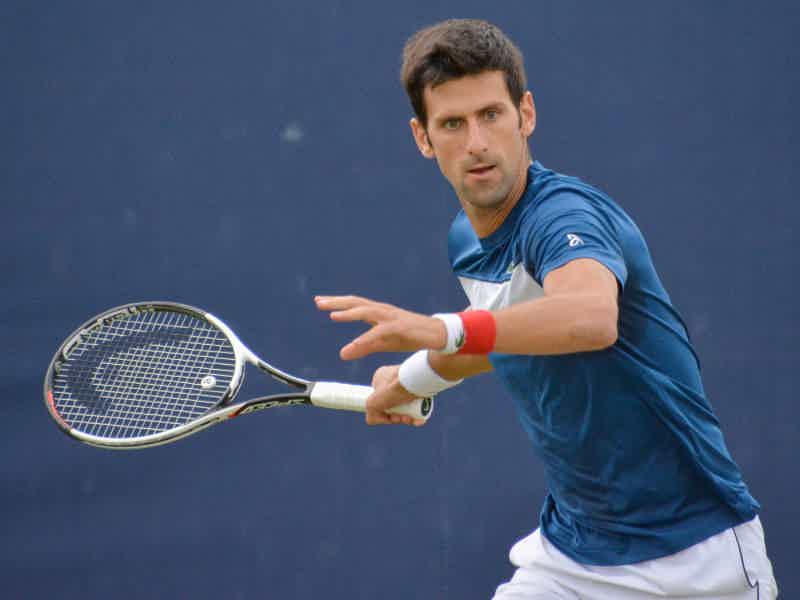 So Djokovic is obviously motivated, but more than that, his road to another major title isn't nearly as competitive as years past. That's because his two biggest rivals — Roger Feder and Rafael Nadal — are out with an injury. 
Given the circumstances, Djokovic is almost a "must bet" for the US Open. While we'd love to get him closer to even money, -150 is still a bargain for an all-time great in a watered-down playing field. Don't overthink it and bet Djokovic here.
US Open Betting Pick — Women's Singles
Akin to the men's field, the women's side is also missing big names. Both Serena and Venus Williams are out with injuries. Without them, the betting odds to win the major are wide-open:
Osaka, of course, is the big name remaining and the reigning US champion (on top of 2020, she also won it in 2018). While her name has been newsroom fodder as of late, her on-court success has lagged. Since winning the Australian Open, Osaka has lost in the second or third round in five of six tourneys. She doesn't have much momentum going into New York and we're staying away betting-wise.
Instead, we're laying money on Aryna Sabalenka. Yes, she's never reached a Grand Slam final before, but her fate is slowly turning. She's now inched to a No. 2 world ranking and did advance to the semis at Wimbledon.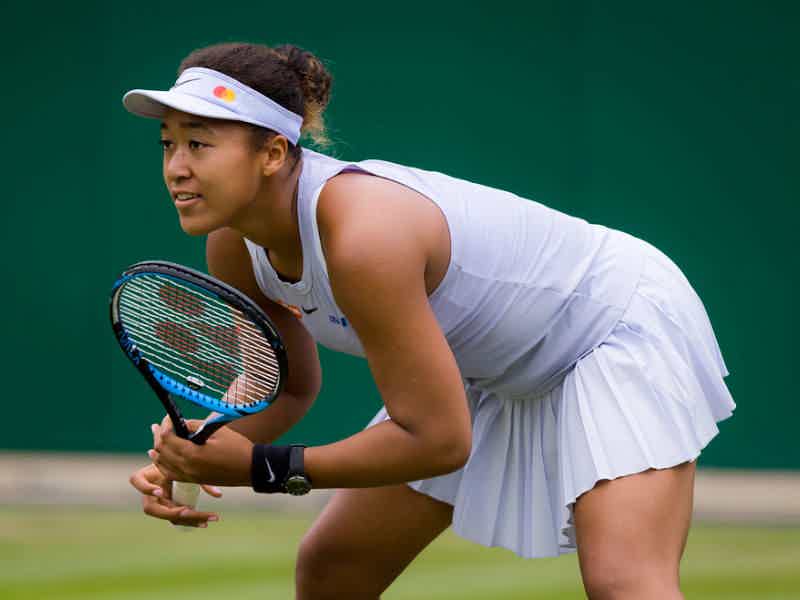 Furthermore, Sabalenka also made a semi-final appearance at the National Bank Open earlier this month. We mention that one in particular because like the US Open, it was on the hard courts. The puzzle pieces are coming together for Sabalenka and we're willing to bet she'll solve the puzzle at the US Open.
How To Watch The 2021 US Open
The US Opens on Monday, August 30. It'll be almost nonstop action at the Billie Jean King Center until September 12. This marks the 141st edition of the famed tourney. 
For those located within the United States, ESPN has exclusive coverage of the US Open. Every single matchup will air on one of its affiliated networks, whether that's regular ESPN, ESPN2, ESPN+ streaming service, or even ESPN Deportes. Between the matches and studio shows, ESPN is airing more than 130 hours dedicated to the Grand Slam event. 
Start times will vary day to day, but generally speaking, the action starts close to noon EST. Games will stretch into the evenings, especially early on when the bracket is full.  
How To Bet The 2021 US Open
For up-to-the-minute betting lines on all things US Open, visit one of the online sportsbooks we've listed below. Every single matchup — including men's, women's, singles, and doubles — will have odds available at these bookmakers. Tennis odds, might we add, that are among the fairest in the online space.
But that's not even the best part about these betting sites. No, no, the real kicker is the sign-up bonuses they offer to first-time players. Bonuses that are worth hundreds to thousands of dollars in free play! Seriously, check the below table to see what deals are currently on the table.
Given how many US Open matches there are, this free money would really stretch your betting capabilities. You see, bonuses are available in your playing account (and bettable) relatively quickly. All you need to do is create an account with a bookmaker and add money to it (this deposit is what's matched in free play). That process takes a few short minutes and voila, you have free play to use as you please!
To earn your hefty bonus, just hit one of the "play now" buttons below. You'll be redirected to the betting site where you can begin your sign-up process!