Betting in the NBA Finals 2021
Milwaukee hasn't won an NBA title in exactly 50 years. Phoenix, in year 53 of its franchise's history, is still looking for its first-ever championship. One of those long droughts will end in a matter of weeks.
For what it's worth, the online oddsmakers think the Suns' dry spell is most likely to end. Phoenix is favored to win the NBA championship across the board, as seen below:
Of course, the series winner is just one of several NBA Finals bets available. We're not only picking that winner but also props like who will win the Finals MVP trophy and how many games the series will last. There's a lot of ground to cover so let's get right into it our free picks:
NBA Finals 2021 Winner Pick
The immediate talking point when breaking down this series is the status of two-time NBA MVP Giannis Antetokounmpo. The Bucks' star missed the last two games of the Eastern Conference Finals with a knee injury and his status for the title series remains murky.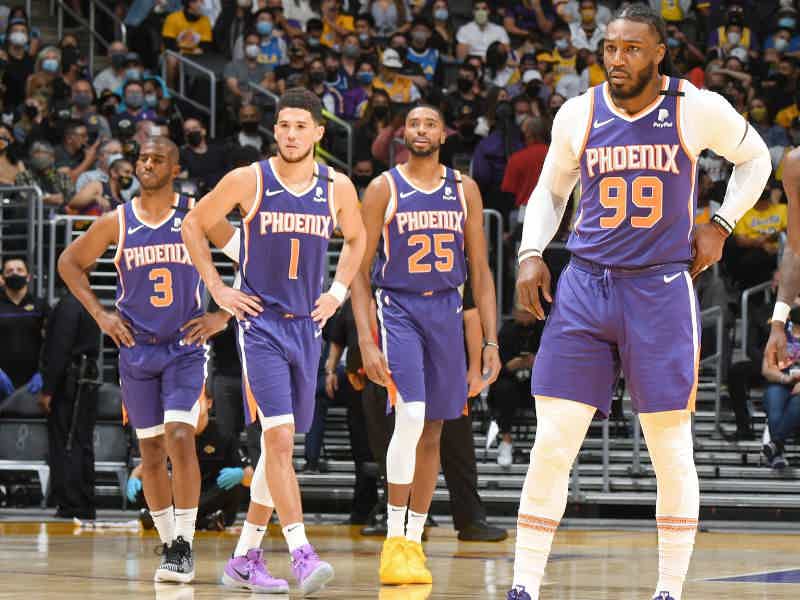 We don't know when he'll be back (if ever), but we do know one thing: Antetokounmpo won't be close to 100 percent at any point in the NBA Finals. A hyperextended knee is not something you can bounce back from easily, especially not in a sport that's so movement-heavy like basketball.
If not for the Antetokounmpo injury, both these teams are evenly matched. Look at the regular season stats. In team offensive efficiency, Phoenix ranked fourth-best in the NBA at 114.9, but Milwaukee was right behind them at 114.7. The same razor-thin difference played out in defensive efficiency, too. The Suns finished at 108.8, while the Bucks were 109.1 — ranking ninth and tenth, respectively, league-wide.
It becomes obvious a gimpy Antetokounmpo becomes the difference-maker in a series as close as this. Not only that, but Phoenix is fresher (it had double the rest days Milwaukee had before Game 1 of the Finals) and has a home-court advantage. You can obviously see where we're leaning here and that's a Suns NBA championship victory!
NBA Finals Prop: Series Games Pick
To get a gauge of how close both teams are talent-wise, all you need to do is reference the two regular-season meetings between them. Both previous games were decided by a single point, with Phoenix claiming two wins.
In February, the Suns took a home game 125-124. A more healthy Antetokounmpo erupted for 47 points in the loss but missed a game-winner at the end. Two months later, Phoenix went on the road and notched a 128-127 win that went into overtime. Like we said, evenly matched teams!
We expect a similar back-and-forth affair to play out in the Finals rematch, which makes betting the NBA prop bet on how long the series lasts an intriguing one. Here's how the betting odds fare for the series duration:
Again, Antetokounmpo's status — whether he plays Game 1 or Game 2 — is the big question mark when making the pick here. We think the Greek Freak will suit up from the get-go, but as mentioned earlier, he won't be his usual dominant self. That will give the Suns the leg up to end this series in six games, winning the deciding game on the road in Milwaukee.
NBA Finals Prop: MVP Winner Pick
Another bet-worthy prop is the MVP winner of the NBA Finals. Here are the top-5 favorite players to claim the honor:
Obviously, since we picked the Suns to take the series, our MVP betting pool dwindles down to its roster. And let's be honest, if Phoenix wins the title, the MVP will either be Chris Paul or Devin Booker.
Our money is on Paul. C'mon, isn't an NBA Finals MVP just the perfect fairy-tale ending for the 16-year NBA veteran? Here's a player that's pieced together a Hall of Fame career as good as any point guard ever. Here's a player that's one of the best in all of the American sports to never win a team championship.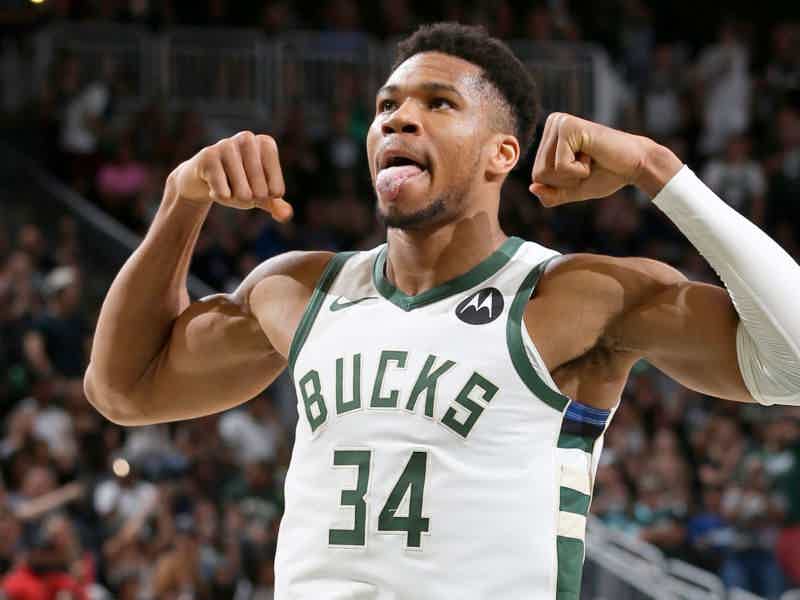 But most of all here's a player that almost single-handedly turned around a doormat franchise and flipped them into NBA title winners in his first season there — all at the ripe age of 36. The fairy-tale story indeed and Paul will manifest it when it's all said and done.
If you're ready to take the plunge and bet on the NBA Finals, then you can do so easily at one of the sportsbooks listed below. These sites have all the latest NBA betting lines, plus killer promotions that can net you thousands of dollars in free play! Visit a bookmaker below to get started!