The PGA Championship 2021 field will include 156 golfers, but who among those are the best picks to win?
We have a few suggestions and so do online sportsbooks. Below are the top contenders based on their PGA Championship betting odds:
With this wager, you can't bet on only one golfer to win. Well, you can, but we sure wouldn't recommend it. Think about it: one pick out of 156 options rounds out to a 0.6 chance of being correct. 0.6 percent — that's it!
So here's what we're going to do. In this article, we're giving you three different bets to make on the major championship. You can wager on more, but at the very least, these three golfers should be atop your to-bet-on list. Let's get right into it:
Rory Is Surging Again
All of a sudden, Rory McIlroy is seemingly back atop the PGA mountain. Only a week ago, he ended his 18-month winning dry spell by finishing first in the Wells Fargo Championship. Now McIlroy is returning to the same course, the Kiawah Island Golf Resort, where he won this very major back in 2012. Talk about a double-whammy of momentum!
McIlroy is very much deserving of a bet here. We all know how mentality plays into golf and it's obvious McIlroy has his confidence back after a prolonged slump. 
In fact, this all feels like deja vu. Before taking the 2012 major, he too was fresh off a career slump. At the time, McIlroy had missed the cut in four of the last eight events he'd played in. Fortunes change fast in golf, which McIlroy knows first-hand at Kiawah Island. 
Betting pick to make: Rory McIlroy
First Time's A Charm?
Typically, we wouldn't advise wagering on a golfer playing the first time at a course. But then again, there's nothing typical about Bryson DeChambeau. The 27-year-old is already one of the world's best and there's reason to believe he'll be able to crack the Ocean Course in Kiawah despite the lack of experience. 
Here's what gives DeChambeau a better-than-fighting chance at the PGA Championship: the course itself. The ocean is 7,900 yards, which is a perfect set-up for a player like DeChambeau that can really bomb it. Like McIlroy, the length will be a real advantage for DeChambeau.
Moreover, having already won the US Open a year ago, there are little to no expectations weighing on DeChambeau this time out. He's already won the "big one" and most will give him a pass at the PGA Championship given his newness at the course. That devil-may-care attitude could become another benefit for DeChambeau.   
Betting pick to make: Bryson DeChambeau
The Flyer Pick
For our last choice, we wanted more of a "longshot" pick. These are players that oddsmakers aren't latching onto, unlike the aforementioned McIlroy and DeChambeau.
In that regard, our money is on Keegan Bradley, who is ranked 69th in the world (nice!). What we like about Bradley is he's strung multiple good results in a row. Here's where he's placed in the last six tournaments: T10, T29, T30, T23, 2, and T18. That, plus his ball-striking ability, makes him a real darkhorse candidate at Kiawah.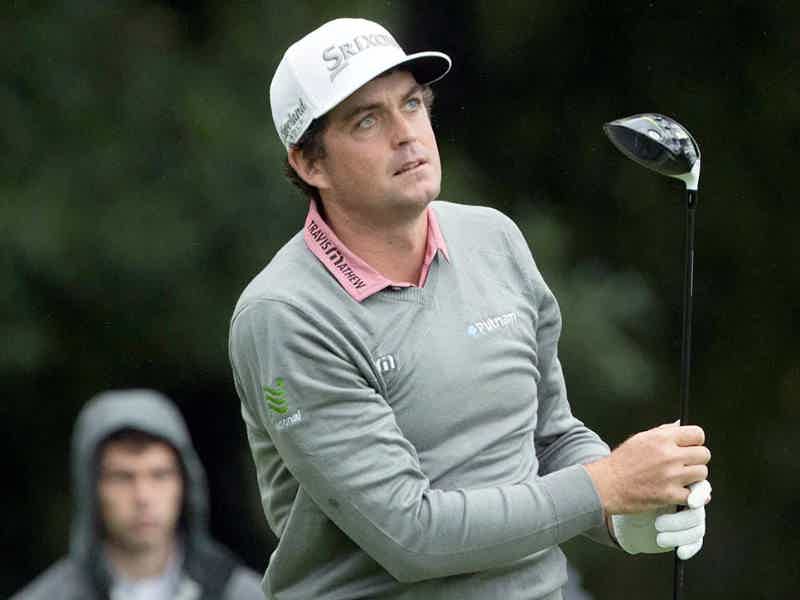 Betting pick to make: Keegan Bradley
How To Watch The PGA Championship
So now that you have a betting game plan for the tourney, how about viewing plans? No? Welp, now you do! 
You see, the major gets underway on Thursday, May 20. The first two days will air across ESPN platforms, which also includes ESPN2 and its ESPN+ streaming service. 
On both Saturday and Sunday's finale, coverage will be split between ESPN and CBS. The early action will begin on ESPN, before shifting over to CBS, which will also simulcast the event on its streaming platform, Paramount+.
Fans will be allowed to attend the event (capped at 10,000) inside the Kiawah Island Golf Resort in South Carolina, too, which should bring back that "big-game feel" that went missing all too long during the pandemic. 
At this point, the only thing that remains on your end is to actually make a wager. Whether you're taking our expert advice or not, you can lock your wagers at any one of the sportsbooks listed underneath. These betting sites have up-to-the-minute PGA Championship 2021 odds for every competing player. 
In case you needed any more reason to bet, how about one more — a killer sign-up bonus! Yes, for bettors that've never wagered at these sites before, you're eligible to earn thousands of dollars in free play. The reward is earned after creating an account and depositing funds into it, which is partially matched by the bookmaker with free money! 
All that means is you can make guaranteed money before the PGA Championship even gets underway! Seriously, that's the beauty of the sign-up bonus!