The good thing about this pre-training camp timeframe is that every team thinks they have a realistic shot at winning the title. However, in the eyes of online sportsbooks, the list of championship contenders is much shorter. At the moment, these teams are the biggest favorites to take the 2020 Super Bowl:
Futures bets are always crapshoots — though, lucrative ones at that — which means you should wager on multiple teams, not just one. That's the strategy we're deploying for the looming football season. In particular, we like the betting value these three teams provide most:
Super Bowl Betting Pick — Kansas City Chiefs
Alright, let's get something straight here: as long as Patrick Mahomes and Andy Reid are running the Chiefs, they need to be automatic betting picks in the Super Bowl. Year in, year out. There, we said it!
We don't need to remind you that the NFL is a quarterback-driven league and well, Mahomes is without question the best in the game today. And we can't foresee a scenario where that doesn't remain true this upcoming season. Mahomes is only 25 years old and his dynamic array of weapons — Clyde Edwards-Helaire, Tyreek Hill, Travis Kelce — are all back in full force.
However, Kansas City isn't without a big question mark. What ultimately cost them the previous Super Bowl was an offensive line that struggled to keep Mahomes upright. That protection will be the lingering question going forward. The offensive line was revamped heavily over the offseason and could feature as many as four new starting players. If Mahomes is once again running for his life back there, the Chiefs Super Bowl dreams could be darted in a hurry.
Still, Kansas City deserves at least one of your Super Bowl futures bets. This offense is all-time good and that alone makes them worthy of a wager. 
Super Bowl Betting Pick — Los Angeles Rams
When we look at the Rams, we see a mirror image of the Buccaneers pre-Tom Brady. By that, we mean a team loaded with talent but held back by its subpar signal-caller. We saw the difference Brady made in Tampa, and we wouldn't be surprised to see Matt Stafford do the same for Los Angeles.
We know what you're thinking right now, "but Brady is the G.O.A.T. and Stafford has never won before." Look, we'd be foolish to compare Stafford to Brady, but don't get it twisted, Stafford is a Hall of Fame-level talent. He ranks among the greatest ever in most statistical categories — passing yards (16th all-time), touchdowns (also 16th), and passer rating (21st). 
Stafford did all this while playing a historically bad franchise in Detroit. With the Rams, Stafford will be surrounded with as much talent as ever before. Head coach Sean McVay is an offensive savant. On the pass-catching end, Robert Woods and Cooper Kupp complement each other perfectly. Woods is the speed demon, while Kupp is the move-the-chains master.
Stafford to LA will be the offseason move of the year — for all parties involved. Expect to see career bests out of the entire Rams organization, which is capable of vaulting them to an NFL title. 
Super Bowl Betting Pick — Seattle Seahawks
There's absolutely no way the Seahawks' Super Bowl odds should be pegged at +2500 — that's seriously undervalued. Here's a team that is not unlike the Chiefs, but pegged down a notch (slightly).
For one, Russell Wilson is perhaps the league's second-best quarterback. Meanwhile, Pete Carroll is in the same tier as Reid in terms of head coaching. Wilson's passing target of DK Metcalf and Tyler Lockett aren't far behind Kansas City's either. It's not far-fetched to call the Seahawks a "Chiefs lite" version, which is more complementary than anything else. 
Seattle is the ultimate low-risk, high-reward bet to make this season. Yes, there was a lot of offseason drama (Wilson reportedly wanted out), but sometimes, a conflict like that brings out the best in everyone.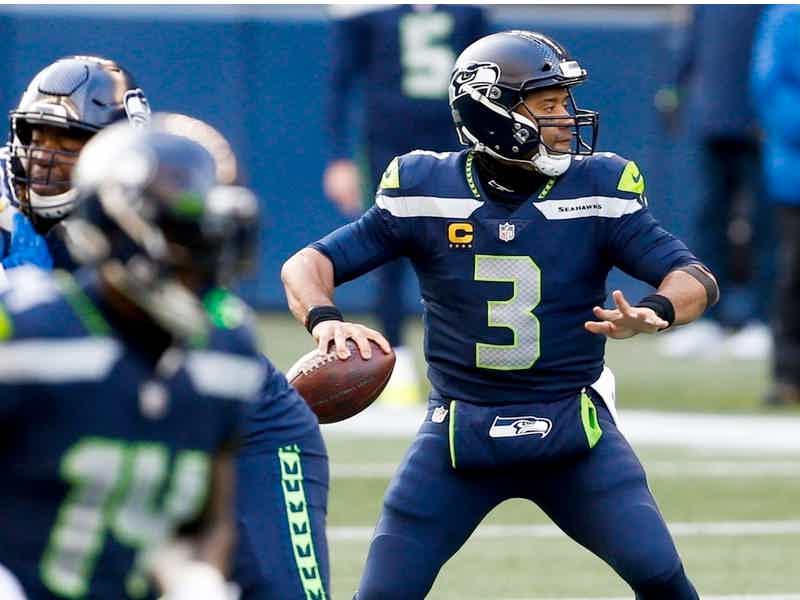 If you need a trusty sportsbook to handle all your NFL betting this season, whether it's Super Bowl futures or week-to-week games, head to one of the sportsbooks listed below. You'll find a host of NFL odds readily available at these bookmakers.
Better yet, these same betting sites offer bonus offers to sweeten the deal. By leveraging these bonuses, you're eligible to earn hundreds to thousands of dollars in free play — at no extra cost to you! The table underneath has full details on sign-up bonuses currently being offered.
Redeeming the welcome bonus takes only minutes. Just create a new playing account, top it off with the money, and those free playlands are in your hands! Seriously, it's that easy! You can click any one of the links below to get started right away!