Gambling on the NBA All-Star Game is fun and complicated. It's fun because you get to bet on a star-studded field, but difficult because you never quite know how it will unfold. This game means nothing toward the standings, so player effort levels vary, making it incredibly hard to pick things like spreads and even moneylines. Rosters don't always tell the whole story for these games. They help, but you have to look beyond the names. Taking stock of player ages and past All-Star appearances will help you find the right info. [+]
Older players and All-Star veterans are less likely to take the exhibition seriously since it doesn't matter. New All-Stars, younger players, and, of course, Russell Westbrook is always going to take it seriously.
How does this help?
When betting All-Star moneylines and spreads always favor the team that has more players who, in your own opinion, will try, the team that puts forth more of a full-court, wire-to-wire effort is the one with the edge.
Hence the importance of knowing All-Star participants' age and their history with the event itself.
Best NBA All Star Game Sportsbook Odds
Here's your firsthand look at all the relevant information you'll need for the All-Star contest. Always double check the overs, unders, spreads and moneylines before placing your wagers. [+]
That's especially true in this setting, when the NBA has a lull before the All-Star competition itself. And when there's a few days of inaction, with only the All-Star game lines available, they're going to move not once, or twice, or three times, but a bunch of times.
What Is The NBA All Star Game Matchup
Player matchups are all you really have to go off when looking at the NBA's All-Star landscape. You can't compare past games, because, its rossters are at least a tad bit different every year. [+]
Before laying down any bets, be sure you have the lowdown on any potential injuries. Usually, you'll know about any absences in advance, but that's not always the case.
Some players might even pull out just because. This, again, doesn't happen often. When it does, it's typically older guys or those who have been battling injuries for some time.
This sounds simple, and perhaps redundant, but it's important. Rosters are all you have to go on, so it's imperative you know the status of every player on the Eastern Conference and Western Conference dockets.
Standings
NBA All Star Game
How To Make Money Betting On NBA All Star Game
This is something you've probably heard before. That doesn't make us a broken record. It means that this is important: Over plays are the most sound bets for the NBA All-Star exhibitions until further notice.
That notice, mind you, won't be coming anytime soon. The East and West have been pushing the ante on combined scoring totals for years, a trend that has shown no signs of slowing.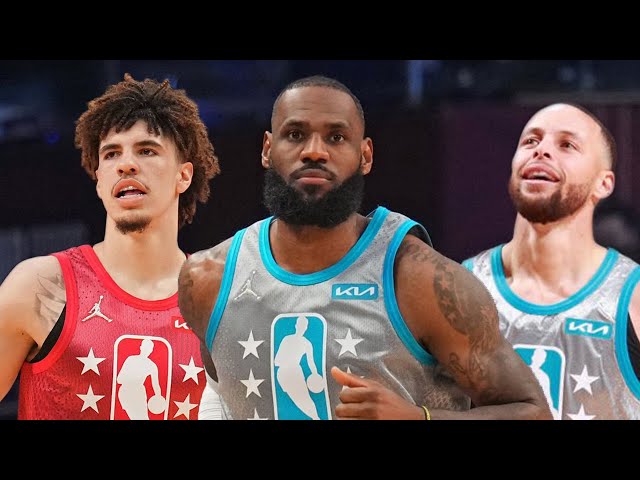 If anything, the over will, in the near future, only be a safer play. Sportsbooks have caught on and are pushing the overs and unders up every year, but not even they, to date, have been able to keep pace with the influx of offense at All-Star matchups.
The reasoning behind this uptick in offense is simple: We live in a golden age of social media. Everything that matters in the public eye gets filmed. Highlights go viral. They help build a player's brand.
All-Star participants know this, and they won't want to be caught on the wrong end of a dunk or crossover. If they do, they become a punchline on Twitter or within their circle of NBA buddies or something along those lines. It's worth it to take risks during the regular season and playoffs, when the games matter. But to risk harming your brand or merely humiliating yourself on not only national television but, inevitably, for all the world to see when the stakes are, frankly, nonexistent doesn't make any sense from a player's perspective.
Thus, defense is seldom played. It's always been this way for All-Star games, as the NBA isn't shy about making it a playground affair. But the amount of defense being played is diminishing as social media's influence continues to increase.
There are another pair of factors to consider here, too. The usual suspects at All-Star games are getting older. LeBron James, Luka Doncic, Chris Paul, even Kevin Durant and Stephen Curry—these guys aren't kids anymore. They won't see a need to play at full bore the way younger talents and, most notably, first time All-Stars will.
Lastly, the heightened popularity of the three-point shot only adds to the bottom line of score totals—especially when you consider how little defense is being played. Players are more adept at drilling triples than ever, and if more of their shots are going to come as uncontested long range missiles, the score will only continue climibing as the years solider on.
Which brings us back to the original point: Bet the over on All-Star games. And continue betting the over. It stands to be a really, really, really long time before overplays yield anything but valuable dividends.
More competitions