As the red carpets roll out each year, speculation grows over who will take the trophies home. Movie buffs and TV addicts follow celebrity news closely, weighing the odds. These days, more people than ever are putting their pop culture passion to profitable use at entertainment betting sites.
But betting on entertainment is not only about bragging rights for those who can accurately predict the next Best Picture winner. Sharp entertainment bettors take home hard cash prizes for putting their film and TV knowledge into good use. And you can do just the same: just be sure to set your personal preferences aside and approach each awards contender objectively. Follow our advice, and you could walk away with a lot more than the satisfaction of picking the next Emmy winner.
This insider guide will prep you with everything you need to bet big and win on Hollywood's biggest nights. We'll clue you in on the hottest awards betting markets to watch, where to find the best Oscars betting sites, as well as where to bet on the Emmys, Grammys, and more.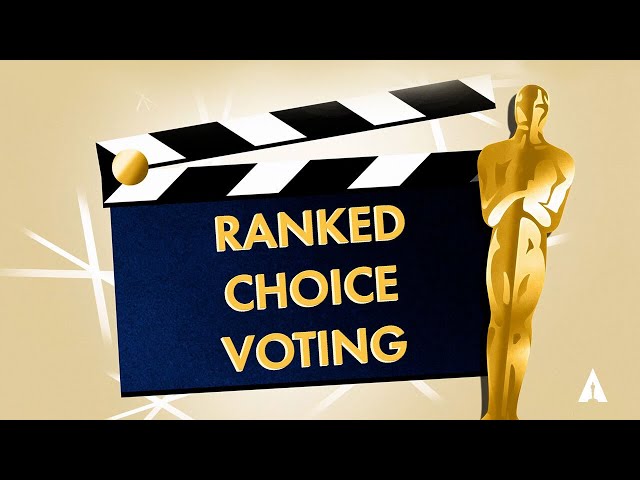 Entertainment Betting Sites
For most online betting sites, awards shows are a novelty market compared to their main sportsbook menu. Make no mistake – we think awards betting can be highly profitable if handled the right way. But for bookmakers, it's merely a sideshow to the headliner that's mainstream sports betting.
Action in Hollywood is sporadic. Aside from the Oscars, there aren't that many major awards shows to generate betting buzz. So Oscar bets tend to dominate the entertainment betting landscape. At some bookies, the Academy Awards betting market is the only one on offer!
But that's not the case with the entertainment betting sites we recommend. Each sportsbook below will let you bet on showbiz, and on more than just the Oscars. Read on to discover our top entertainment betting sites for putting your award show insight to profitable use:
Bovada
And the Oscar goes to Bovada! With its long-standing reputation and easy-to-use interface, Bovada is the top choice for betting on entertainment. Finding bets is a breeze on their streamlined site: all you've got to do is click on the entertainment tab at the left column of the sportsbook and then select your preferred market. Bovada offers, on average, over 40 different entertainment lines for you to choose from. Whether you're looking to wager on major awards shows or the latest TV seasons, they have your back. What's more, as a trusted industry name since 2011, Bovada provides peace of mind that your wagers are always secure.
BetOnline
When it comes to betting on entertainment's big nights, BetOnline offers the most extensive selection of props. Bet on winners across categories for the Oscars, Grammys, Emmys, and so much more! With props available even for smaller award shows, Royal Family news, and celebrity scoops, BetOnline gives you plenty of ways to turn your awards pop culture insight into cash. To discover the many entertainment lines available at BetOnline, click on the entertainment tab in the left column of the sportsbook.
MyBookie
This bookie takes "Bet on Anything" from slogan to reality. For the volume of betting opportunities, MyBookie is hard to beat. During high-profile events like the Oscars or celebrity trials, MyBookie rolls out props on every category available. Test your knowledge of entertainment gossip and pop culture trivia while having plenty of fun and potentially winning big!
BetUS
With competitive odds, unparalleled bonuses, and a reputation dating back to 1994, BetUS checks all the boxes as a top-tier entertainment betting site. Their markets on major awards shows and TV seasons are just as robust as competitors, if not better – BetUS is known for getting odds up early. Beyond mainstream entertainment, you'll also find niche lines like celebrity baby names, popular Twitch streamers' viewership, and viral TikTok challenges.
With the entertainment betting sites recommended above, you can take your pick of betting markets covering major awards shows, pop music, must-see TV, celebrity news, and anything else capturing the public's attention.
How To Make Money Betting On Entertainment
Betting on pop culture and entertainment is one of the best alternatives for people looking to get in on the wagering action without being diehard sports fans. With this type of betting, everyone's got skin in the game - your casual movie aficionado can profit off picks just like the reality TV addict.
Top online betting sites now offer betting markets covering everything from box office earnings to who'll get voted off a competition show. For seasoned sports bettors, the moneylines and parlays will feel familiar. Live betting isn't an option though, as bookies don't update lines in real time.
Entertainment Betting Strategies
In entertainment wagering, you can bet on flicks, TV series, award shows, contests, and all kinds of novelty happenings throughout the year. The best advice we can give when it comes to entertainment betting is to avoid getting blinded by fandom and bet smart with an analytical eye. Besides that, we recommend you follow our expert tips for betting on the various markets you'll find under the entertainment category at most betting sites:
Awards Shows Betting
For the Oscars, consider not just critical buzz but factors like the actor's previous wins and overall career trajectory.
Follow music-focused publications to get insight on who industry professionals expect to win big when betting on your favorite artists at the Grammys.
Keep an eye on fan voting trends and insider leaks to make profitable picks at the fan-driven People's Choice Awards.
Reality TV Betting
Test your knowledge on reality TV favorites like The Bachelor or Dancing With the Stars. The key is knowing fan demographics and voting blocs for each show.
For competition shows, research athletes' recent performances and training headed into events like Nathan's Hot Dog Eating Contest.
Assess cliffhangers, fan loyalty, and ratings trends to determine who's likely to get voted off next on elimination shows.
Pop Culture Betting
For TV show betting, dig into plot spoilers and casting gossip to predict outcomes before the average viewer.
Keep up with news on celebrity relationships and scandals for an edge on betting props for tabloid fodder.
Check pop culture sites for rumors to identify the next viral Internet meme or TikTok challenge that betting sites will offer odds on.
Royal Family Betting
The British royal family has captivated the world for generations. You can wager on everything from baby names to who will design Princess Kate's next hat. To succeed, keep up with royal weddings, births, jubilees and other major events that bring a flurry of new betting odds.
Consider factors like tradition and precedent when handicapping possibilities.
Miss Universe Betting
Assess factors like contestants' communication skills, wardrobe, talent, poise and stage presence.
Consider how well they represent their nations and connect with the judges and audience.
Factor in home country enthusiasm and voting drives to predict the winner.
Well, that wraps up our deep dive into entertainment betting! Now, you can bet wisely at any of the top-rated entertainment betting sites below. May the odds be ever in your favor!
More sports