SportBet Coupon Code & Promotions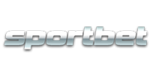 > Take me there!
SportBet Coupon Code & Promotions
Sportbet Bonus
Since both SportBet and 5Dimes are owned by the same parent company, you'll see a fair share of similarities between the two betting sites. This applies to the lines offered, website experience, and some of the best betting site offers available online. It's the latter similarity that we'll be covering in-depth throughout this betting guide. 
When it comes to bonuses and promotions, SportBet's strong suit is in sheer variety offered. Akin to 5Dimes, players have their pick at multiple sign-up bonuses. Options range from your standard free-play bonus to reduced juice lines for life to a pair of on-the-house re-ups.
The toughest part for first-time SportBet players? Picking one and only one bonus to take advantage of.
But hey, that's why we're here! Here's what you need to know about your bonus options at SportBet — pros, cons, SportBet bonus code, and everything in between! By the end of it, you should have a good grasp on which promotion is more suited for your playing style!
Click here if you are looking for a full SportBet sportsbook review.
50%
Bonus
VISIT NOW!
1

Create your account on Sportbet => click here

2

Register a new SportBet account

3

Fund your betting account with at least $100

4

Pick your bonus option of choice
Worth noting about Sportbet
Multiple bonuses to choose from
Reduced juice program for life
Great customer service
So how can I claim this bonus?
Your bonus will be credited to your account after your initial deposit
Sign up Now
Sportbet Bonus Rules
SportBet SuperSaver Bonus
New sign-ups at SportBet are automatically defaulted into this bonus option unless they choose another. Why is it the default? Because it's by far SportBet's most popular bonus choice among bettors.
With it, players get a 30-percent reduction on "the juice" of a betting line. Best of all, though, this promotion can't be exhausted or expires like a regular free-play welcome deal. Players can use it for life — which means big-time savings in the long haul. 
If you're new to sports betting, you might be a little tripped up on "the juice." What exactly is it? The juice is the hidden fee that sportsbooks tack on top of all betting lines. Typically, it's a 10-percent surcharge.
The juice is why you see so much -110 betting lines on spreads, over/unders, and props. Cause of it, you must stake $110 to win $100. That extra $10 you're betting? Yep, that's the juice.
In theory, sportsbooks want to attract a 50-50 split on every bet they offer. That way, they're guaranteed a profit on the juice alone — no matter what side wins. 
Now that you're up to speed with the juice, let's shift our attention back to SportBet's SuperSaver bonus. Since the bonus reduces the juice by 30 percent, -110 betting lines now become -107. On the surface, a -3 deduction on odds might seem indifferent, but the lifetime value of the bonus can't be overlooked. 
Not all SportBet wagers will qualify for reduced juice lines, but the majority will. This includes the NFL, NBA, MLB, NCAA (both football and basketball), NHL, tennis, golf, and a few other sports. SportBet will post wagers that qualify for reduced juice on the day of the event.
When it comes to betting types, only straight wagers are eligible for juice reductions. Parlays and rolling/if bets do not qualify.
SportBet also places some cash limits on bets utilizing a reduced juice. No more than $500 can be staked on a wager that qualifies for the bonus. There is one exception, however. On NFL reduced juice lines, SportBet will take up to $1000 — double that of the normal amount. 
SportBet New Player Bonus
If reduced juice isn't your cup of tea, a popular alternative bonus is the new player deal at SportBet. This isn't unlike other sign-up deals you'd find at competing websites where free play is the main incentive.
At SportBet, the match deposit is 50 percent up to $200. This will cover you on deposits of $100 (the minimum to qualify) to $400. However, there is an added 20-percent bonus on deposits between $401 and $2000.
As an example, say your first-ever deposit at SportBet is $1000. In this scenario, you'll be rewarded with $320 in free play — $200 from the first $400 at a 50-percent match and an extra $120 with the match of 20 percent. 
However, that entire free play earned won't be credited to your account immediately. Instead, SportBet will release it in spurts of 10 percent. At a rollover of 10X, the money will be released with every single rollover. 
You won't need a SportBet bonus code to claim this deal — or any else for that matter. Just select the SportBet new account free play bonus option when making your initial deposit and you'll be set.    
SportBet Cashback Bonus
Hardened bettors know the ebbs and flows of gambling — the highs, the lows, and everything in between. When things go sour, which they will from time to time, a cashback bonus like the one offered at SportBet is great to fall back on.
Here's how the cashback promo works: SportBet will return a percentage of losses across its betting platforms — the sportsbook, racebook, casino, and lotto.
That cashback percentage is up to your discretion. It can be as high as 20 percent (redeemable only twice a year), 15 percent (awarded monthly), or 10 percent (weekly). 
If you plan on sticking around SportBet for a while, that 20-percent cashback is tough to pass on. It'll return more money than the other two options, only at a longer wait time. Less-patient bettors that need cashback sooner rather than later can't go wrong with the other options — but you'll be leaving money on the table in the long run. 
SportBet Casino Rebate 
This is an offshoot of the aforementioned cashback program, but strictly for casino losses. On top of the regular casino games, this also credits losses in the live dealer, bingo, and mini-games.
Players can choose to earn rebates once every month at 21 percent or weekly at 14 percent. Our advice is again to choose the 21-percent option. All it takes is a little patience to earn you back 33 percent more money than the weekly 14-percent deal.
SportBet Point Saver Program
Are you a point buyer? Then this SportBet bonus is for you!
For newbie bettors, "buying points" refers to shaving points off a betting line. Say for instance a football team is favored by three points over an opponent. For a fee, you can buy points and drop that spread to 2.5 or one, for instance. 
You can buy points on a plethora of bets offered at SportBet — with or without the Point Saver bonus. However, with this deal, you'll get a better point-buying rate than non-bonus players. 
With this bonus, points can be bought at a discounted rate on straight, parlays, and teasers. Moreover, the bonus applies strictly to NFL and NBA wagers on spreads and over/under point totals. 
SportBet Loyalty Deposit Bonus
This is one of the more unique bonus options on the market. With it, SportBet will make not one, but two separate deposits for you — completely on the house!
Before earning these back-to-back deposits, you must've already made seven into SportBet on your own. Not only that, but you must've lost the full deposited amount on each. It is only then that SportBet will make your eighth deposit for free (exhausting this one completely will then earn the second free deposit).
The maximum that can be earned from this bonus is $5000 — which is higher than all other bonuses at SportBet. Then again, achieving that max isn't advisable if you think about it. You see, your bonus will be determined by a formula that takes into account your first seven deposits and total losses. Therefore, a $5000 bonus probably means you lost plenty up to this point, which isn't exactly desirable.
SportBet Free Cashout Bonus
We'll be blunt, no one — and we mean no one — should choose this bonus over any of the above. No one!
This bonus will give bettors one free cash out every 30 days. That's essentially an $80 savings if you choose withdrawal methods like bank wire, check, or money order.
Instead of choosing this bonus, just opt for Bitcoin payouts instead. Those are completely free of cost, with or without this bonus. 
And that does it for the SportBet bonus offerings. There's something for everyone with the above options and that variety is where SportBet shines!