The Vancouver Whitecaps, having joined MLS in 2011, are one of the newer teams.The 2015 season was certainly one to remember for Caps fans. They qualified for the playoffs after finishing fifth in the Western Conference. The Whitecaps made it to the conference semifinals in 2015. It was a major milestone for the team and expectations among fans are only increasing. Since that season, however, the Whitecaps have played disappointingly. They finished on the outside of the playoff picture in 2016.
In 2022, the Whitecaps' performance fell flat, as they barely made any progress in the Western Conference standings. Throughout the regular season, they suffered 15 losses and only managed to win 12 games. As a result, Vanni Sartini is now tasked with toughening the team up to ensure that they make a comeback in the playoffs next season.
Who Do The Vancouver Whitecaps Play Next
Take a look at who the Whitecaps are playing in their next game. Find out whether the game is at home and make sure to reference the game's betting lines.
My Team's Next Match
Vancouver
Vancouver Whitecaps Game Schedule
The Caps game schedule should be one of your top resources when planning your betting strategy. Find golden betting opportunities down the line and reap the rewards.
Vancouver Whitecaps Standings Today
The Whitecaps hope to be in playoff contention come the end of the regular season. Find out how they're progressing in the standings below.
How To Make Money Betting On The Vancouver Whitecaps
The Vancouver Whitecaps are looking to make a comeback and secure a spot in the MLS playoffs for the 2023 season. Their disappointing finish in ninth place in the Western Conference last season left them four points short of qualifying for the postseason.
Ryan Gauld proved to be a standout player in 2022, displaying his prowess as one of the top No.10s in the MLS. Gauld made an impressive contribution of 8 goals and seven assists in 32 games, showcasing his skill and potential as a valuable asset to the team.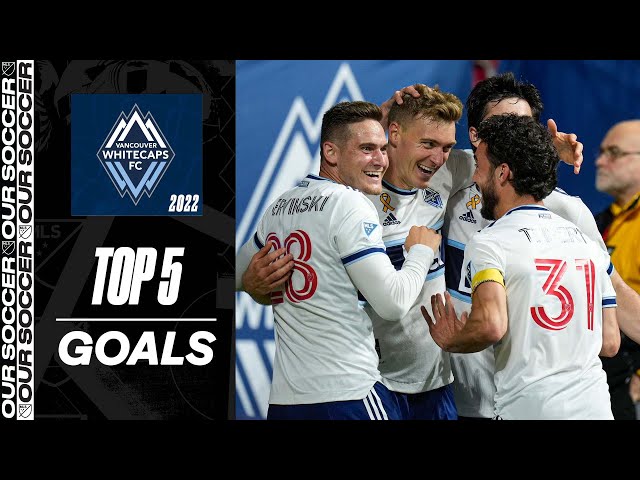 However, with many of their Western Conference rivals expected to return stronger this season, Vancouver may struggle to keep up. As such, those looking to place bets on the Whitecaps' performance should think twice.
In general, betting the over is a solid strategy for those looking to place wagers on the Caps' games. With their sights set on a comeback, Vancouver will need to play with determination if they hope to secure a spot in the playoffs and compete against the top teams in the league.
More teams