San Jose Earthquakes have endured a sordid history since joining the MLS as one of the 10 charter teams in 1996. The franchise, due to their inability to build a soccer-specific stadium, relocated to Houston in 2006. The franchise would return to San Jose two years later, in 2008. The franshise won their only two MLS Cups, in 2001 and 2003, prior to the initial relocation. The Earthquakes finished the 2016 season in ninth place in the Western Conference, six points adrift of the last playoff spot. In 2022, they performed even worse, ending up at the bottom of the Western Conference.
Who Do The San Jose Earthquakes Play Next
Before placing your wagers, make sure to analyze San Jose's upcoming opponents. Reference the betting lines and find out where the game is being played.
My Team's Next Match
San Jose
San Jose Earthquakes Game Schedule
Familiarize yourself with San Jose's schedule. It provided a valuable source for bettors as you can scout potential betting gems in advance.
San Jose Earthquakes Standings Today
San Jose are hoping to qualify for the playoffs after a few disappointing seasons. Track their progress in the standings below.
How To Make Money On San Jose Earthquakes
The San Jose Earthquakes have a significant hurdle to overcome this season as they look to improve their disappointing 1-5-11 record on away soil. Winning only one game out of 17 on the road is a cause for concern, even though they managed to secure draws in several games. Despite their struggles away from home, the Earthquakes have a decent home record, finishing the 2022 campaign with a 7-6-4 record at their Avaya Stadium.
With its new head coach, Luchi Gonzalez, San Jose is hoping to turn things around and make a strong bid for the MLS playoffs, after missing out on the competition for the last two years. The task ahead is a challenging one for Gonzalez, who must motivate his team to deliver better results.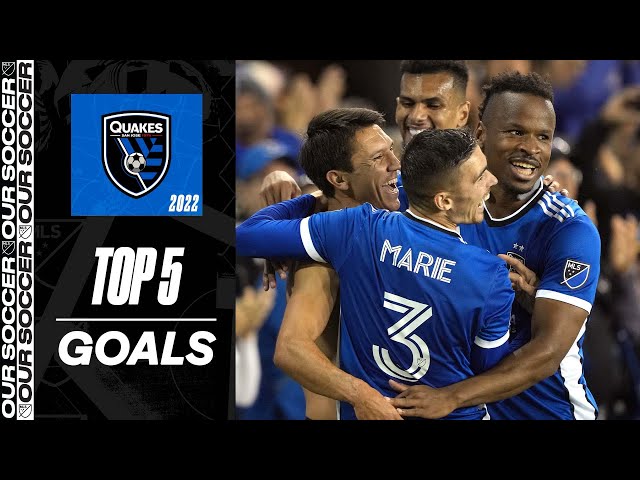 The hiring of a new coach and the team's potential resurgence could make them a tempting prospect to back as they attempt to climb up the Western Conference standings. However, it's essential to take into consideration the Earthquakes' poor away record and the competitive nature of the league. Still, they are not the best choice to back for a futures wager.
All in all, until trends change, back San Jose in the unders market whenever the possibility arises. A terrible offense combined with a solid back line translates to bundles of low-scoring affairs.
More teams