The Portland Timbers won the MLS Cup in 2015, defeating Columbus Crew SC 2-1 after finishing third in the Western Conference during the regular season. [+]
Portland fell from grace in 2016, finishing on the outside of the playoff picture looking in. They missed the playoffs by two points, finishing seventh in the Western Conference. Portland are coached by Caleb Porter and the Timbers look to return to the promise land in 2017. They have a few issues to rectify before once again being considered bonafide MLS Cup contenders.
The Timbers had a disappointing season in 2022, as they struggled to make it to the playoffs, languishing in eighth place. While they were a strong team on their home field, they struggled to dominate on the road, winning only three games away from home during the 2022 regular season.
Who Do The Portland Timbers Play Next
Take a look at who the Timbers play next and reference the betting lines so you know where the best-value bets lie. Make sure you take note of where the game is being played, too.
My Team's Next Match
Portland
Portland Timbers Game Schedule
To be a good bettor, you must be prepared for all eventualiites. Reference games down the line so you can start formulating a sound betting strategy as early as possible.
Portland Timbers Standings Today
Portland Timbers would love to return to the eminent heights of 2015 when they won the MLS Cup. Take a look at how they are progressing in the current campaign.
How To Make Money On Portland Timbers
In the 2022 season, the Portland Timbers showcased their skills on their home turf, finishing with a decent 8-6-3 record at Providence Park. Their home form was backed by an impressive offensive display, scoring 29 goals and conceding only 15 in front of their fans.
However, the Timbers' inability to replicate their home form on the road proved to be their weakness, as they struggled to put up a winning record away from home, posting a mediocre 3-7-7 record. They were unable to dominate their opponents, scoring only 13 goals while conceding a whopping 24 during their away matches.
This inconsistency in performance away from home was a significant factor in their failure to make the playoffs, finishing in eighth place in the Western Conference. It's a trend that the Timbers will need to address if they hope to achieve success in the 2023 MLS season.
If they don't take immediate action to remedy this problem, it is likely that they will endure yet another long and disappointing campaign, as they will face tough opposition in a highly competitive league. The Timbers must find ways to translate their home dominance into away victories to compete at the highest level of Major League Soccer.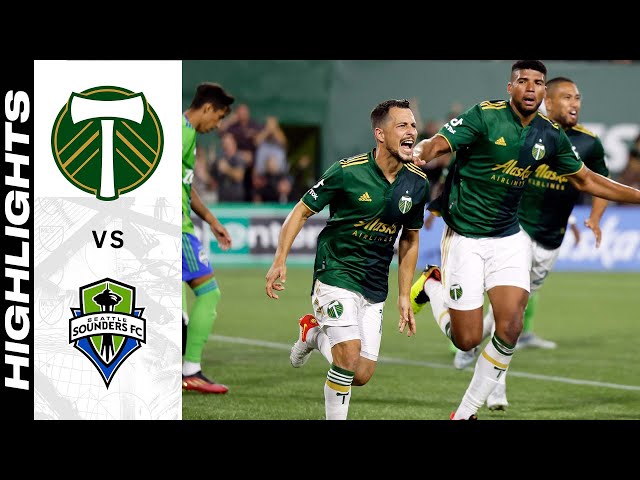 Veer straight toward the over market as a general rule of thumb as this team is unlike most others in its conference, as they play a run-and-gun style. While fans love the abundance of goals in Timbers matches, Portland's coaching staff must be constantly pulling out their hair.
Until Portland vastly improves their defensive record and away form, avoid backing them as future bets at all costs.
More teams