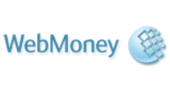 Conduct Transactions in Real Time
Accepted by more than 100,000 Online Shops
No Bank Card Required
WebMoney Friendly Sportsbooks
Rolling out your WebMoney account is a snap when you are familiar with the layout of each gaming outlet. Below you will find the different sportsbooks that accept certain payment methods. 
No sportsbooks is available for those criterias.
Established in 1998, WebMoney is a global settlement system and environment that conducts safe transactions in real time using WebMoney units (WM-units). WebMoney was originally used for clients in Russia and Soviet Union, but is now in use worldwide. No bank account or credit card is required to open an account. The transfer system also provides financial services, merchant services and also a online billing system.  [+]
When using WebMoney, you must first apply through WebMoney's offical site as you would for a credit account or PayPal. Rest assured that your wager will go through and be secure if you decide to use WebMoney.
How To Use WebMoney
WebMoney is a currency system that is seldomly used in the United States, but is still a widely-used payment option globally.
Using WebMoney systems guarantees high security,  the system utilizes updated identity protection technology. You will receive a personalized 12-digit code after starting an account to permit you to log into your system each time you visit.
After you are signed up, you can select the currency of choice for that particular gaming outlet and can subsequenly transfer money from an eWallet to your bank account, website, ATM, etc. These transactions are anonymous as no bank notes are used. 
However, while there is the claim that you are protected with the latest technology, the WebMoney system requires you to provide a hefty amount of personal information.
Additionally, there are some hidden fees when using WebMoney. WebMoney can be somewhat complex if you are not familar with the layout beforehand. Nonetheless, money orders are accepted at most major sports books.